JUST IN: Multiple gunshots fired as thugs attack soldiers at Kano explosion scene
1 min read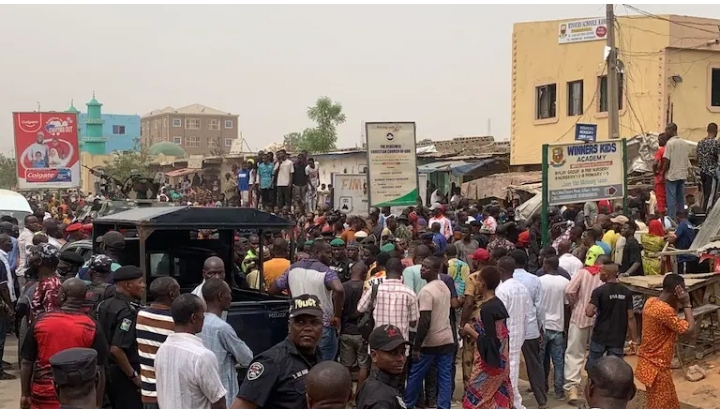 Multiple gunshots have been fired at the scene of the explosion that rocked Sabongari area of Kano on Tuesday morning.
The shots were fired by security agents to disperse the restless crowd at the scene.
Earlier, some of the youths attacked the soldiers with stones but the situation was brought under control.
Security agents fired several shots into the air to disperse the crowd.
According to reports, while rescue efforts were going on, some criminals took advantage of the situation to break into People's shops and houses.
Meanwhile, the evacuation exercise is still ongoing at the time of filing this report with four casualties already confirmed by the Kano police command.