JUST IN: Akpabio is on his own, new NASS principal officers doesn't have our input
2 min read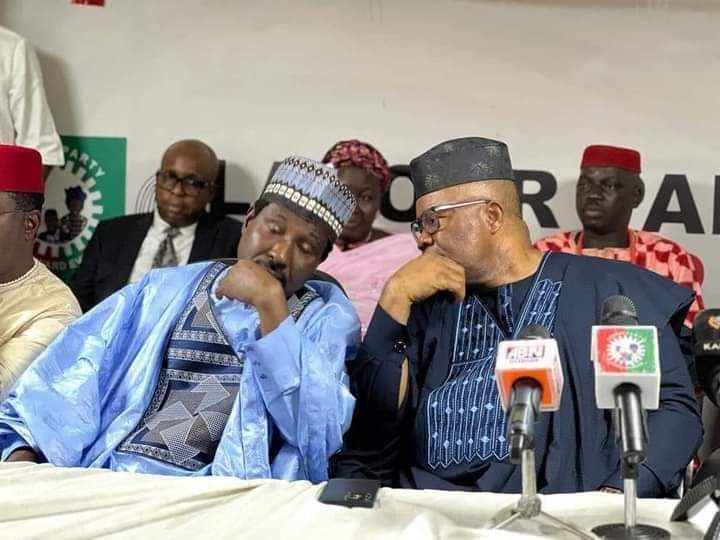 Crisis seems to be looming in the rank and file of the All Progressives Congress as the leadership of the party has distanced itself from the new principal officers announced by the presiding officers of the National Assembly.
The National chairman of the party, Senator Abdullahi Adamu, while hosting members of the Progressive Governors' Forum (PGF) distanced the National Working Committee (NWC) of the party from the arrangement.
Senate President Godswill Akpabio and Speaker Tajudeen Abbas announced the emergence of new Principal Officers on Tuesday. The announcement was in line with agreements by the caucuses of the majority and the minority parties.
While addressing the Governors, Adamu said the party had no input in the names of lawmakers making rounds as principal officers of the National Assembly.
According to the chairman: "The election of the principal officers of the Senate by the Senate President and Deputy Senate President. The election of the speaker and the Deputy Speaker of the House of Representatives have been determined and announced and their responsibilities.
"The remaining offices will be determined by the two chambers is yet to be done. I had a courtesy call on Saturday from the President of the Senate and his Deputy. The following which was Sunday, I received the visit by the Speaker and his Deputy Speaker coming to me for Sallah's homage.
"But, I am just hearing as a rumour now from the online media that there have been some announcements in the Senate and House of Representatives.
"The national headquarters of the party of the NWC has not given any such information or communicated about the choice of offices.
"And until we formally resolve and communicate with them in writing which is the norm and practice, it is not our intention to break away from traditions. So whatever announcement is done either the President of the Senate, Deputy Senate President, Speaker or Deputy Speaker, is not from this secretariat."