ISWAP officially announces presence in South-West
2 min read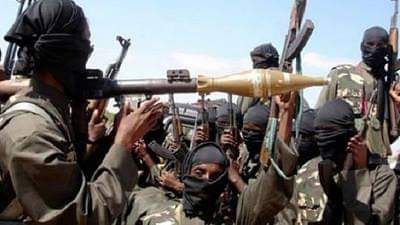 The Islamic State-backed faction of Boko Haram (ISWAP), formerly known as Jamā'at Ahl as-Sunnah lid-Da'wah wa'l-Jihād says its men attacked a police vehicle in Ondo State.
According to ISWAP in a statement seen by SaharaReporters, the attack which was carried out by "soldiers of the caliphate" occurred in Ipele, Owo Local Government Area of the state.
It claimed the fighters targeted an operational vehicle of the police with machine guns, which led to its damage. The group was however silent on if there was a casualty or not.
The attack if truly executed by ISWAP could be a hint that the terror group is making an incursion into the South Western part of Nigeria.
ISWAP had claimed expansion into Abuja, Kogi, and Taraba in the last six months.
In May 2022, the group said it was behind an explosion that rocked the ancient town, Kabba in the Kogi West Senatorial District.
Kabba is the headquarters of the Kabba/Bunnu LGA and the people speak a dialect of Yoruba called Owe.
The town is less than 10 minutes from Akunnu-Akoko and Ajowa-Akoko in Ondo State and less than 20 minutes from Omuo in Ekiti State.
When SaharaReporters called Funmilayo Odunlami, spokesperson for Ondo State Police Command, she did not answer nor return the calls.
A text message sent to her mobile line had not been replied to at the time of this report.
The terrorists were said to have detonated explosives in the church after which they proceeded to fire shots at the congregation.
The Nigerian government swiftly said the attack was likely carried out by ISWAP but the state government said it had reservations about the claim.
Interior minister, Rauf Aregbesola, told journalists after a National Security Council meeting that "we have been able to locate the imprints of the perpetrators of that attack and from all indications, we are zeroing in on the Islamic State of West African Province (ISWAP)."
On August 9, Lucky Irabor, Chief of Defence Staff said gunmen behind the attack have been arrested.