Ihedioha is now Uzodinma's errand boy — Mbaise leaders
2 min read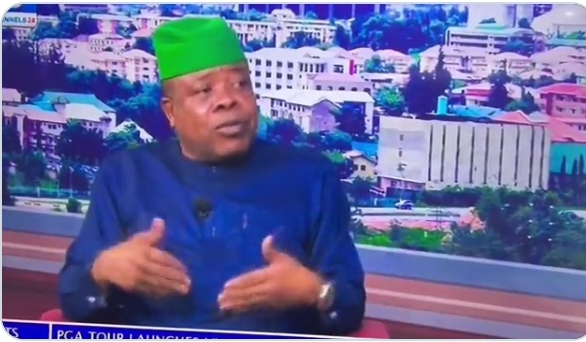 A group under the aegis of Mbaise Leadership Front has accused the immediate past governor of Imo State, Rt. Hon. Emeka Ihedioha of acting as a political errand boy to Governor Uzodimma.
Addressing the some journalists after its meeting in Nguru, spokesman of the group, Chief Ethelbert Nwachukwu expressed regret that the former Deputy Speaker could turn around to throw his support behind Governor Uzodimma, whom the group accused of been behind numerous acts of intimidation and harassment against Ihedioha.
"Ihedioha has cleared every doubt that he is a self-centred and cowardly politician by going behind to align with the same man whom he accused of orchestrating his removal as governor and who had accused him of being the key sponsor of terrorist activities in the State."
"We have it on good authority that Ihedioha is secretly working for the reelection victory of Governor Uzodimma, with the hope that Uzodimma will hand over to him in 2027. His key allies got a direct instruction from him to defect to the APC, while a few of them are staying behind with the aim of sabotaging the PDP's electoral chances at the November 11th governorship election. This is regrettable, coming from a man who had all along positioned himself as a true Party leader and an advocate of political tolerance."
Also, Chief Vitus Onwuka, a former President of the Mbaise Leadership Front, expressed disappointment with unfolding political events and accused the former governor of betraying the confidence of his numerous followers.
"How are we going to tell our people that the man who has enjoyed the highest political goodwill from Mbaise and Owerri people is the same person working assiduously behind the scenes to sabotage power shift to the same Owerri zone because he was defeated in his Party's primaries? Ihedioha has sworn that Samdaddy will never become governor, and he is hell-bent on aiding Uzodimma's reelection because in his thinking, that would guarantee his emergence as governor in 2027. He has deployed his men into the Labour Party and AA camps as a way of whittling down the PDP's chances while many of his key men are now strategic advisers to Uzodimma's campaign." He fumed.
Chief Vitus assured that Mbaise people shall use this election season to prove that they are not slaves to Ihedioha, by taking their political fate in their hands.
"We shall seize this opportunity to make a strong statement against Ihedioha's overbearing influence. He cannot lead us by the nose and insist that we support his political ambitions without giving thought to the interest of the people."