I have finished my earthly ministry, I will die soon, says Odumeje
1 min read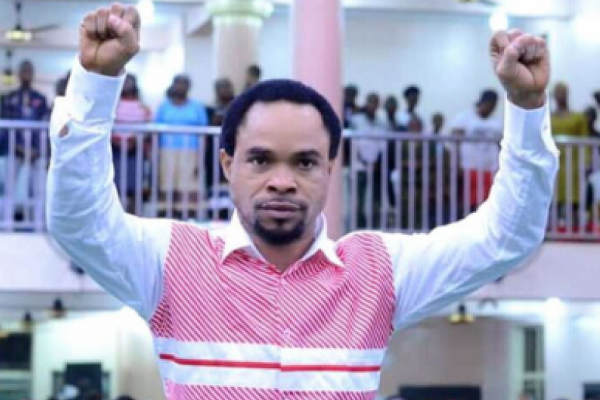 Anambra pastor, Chukwuemeka Ohanere, popularly known as Odumeje, has declared that he will die soon, having completed his work on earth.
The controversial cleric came to limelight with his weird pattern of spiritual deliverance, where he carries miracle seeking members of his church in a manner akin to the WWE wrestlers, and smashes them on the floor.
During Sunday service, Odumeje, in a video circulating online, was heard telling his church members that it was time for him to go.
He said: "I have called my little son, KingDavid, and I told him that very soon, I your father will leave. You must take care of your brothers and your mother.
"I came to this world for a purpose, and that purpose has been fulfilled. I have finished my earthly ministry, and I will leave soon," he told the congregation.
Odumeje has fought several battles, and has challenged many native doctors to open contests on their ability to perform miracles. He is 40 years old.