How to score an own goal as a ruling party — By Suleiman Gimba
6 min read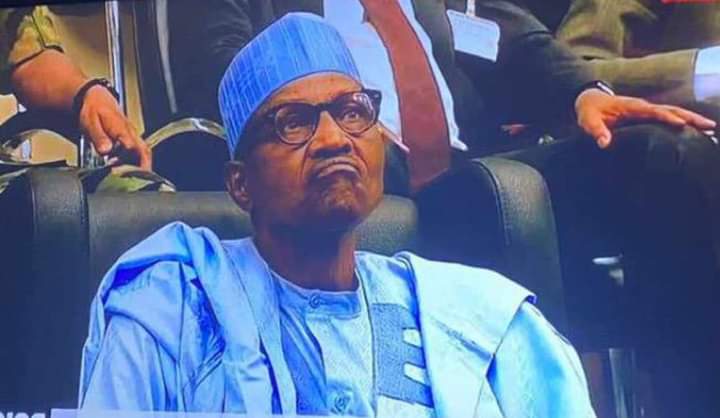 Ahead 2023 general election, like every election since 2015, we are left with a choice that isn't really a choice. With a ruling party, the All Progressives Congress, campaigning to end problems it has used the intervening period since its election to help sustain and the major opposition party promising to do the same without giving a realistic framework for not just solving the problems but how governance would be done differently. They sound like pre-colonial era African leaders campaigning for independence with no idea of running a nation. If you listen closely, you will hear "seek ye first the political kingdom and all else shall be added onto you" as the message of hope coming out from the Peoples Democratic Party.
This leaves the country with conjoined twins—the one that has tried and failed but is begging for another chance to fail again and opposition with an equal record of failure, yearning for another chance without showing if it is not out to fail, again. Ladies and gentlemen, here are two parties with distinctive heads, maybe different thoughts, but share body and soul.
With nothing to separate the conjoined twins, our decade-old problems are dropped to the wire and concentration moved to trivial issues like the ethnicity and religion of the candidates; with who can show the most entitlement, play on the sensibilities of electorates, rig and spend the most left to be the captain that will lead us against a current that has, for most of our history, stopped our ship from leaving the shore.
These "principles" have led the country through a zoning agreement that permitted every region to come and have its share of the national cake. The penultimate year of the disastrous retired Major General Muhammadu Buhari regime is seeing a "democratic" process of replacing him marred by the heavy rain of money. Bound by necessity to clinch power, the PDP has chosen Atiku Abubakar as its standard-bearer. This has thrown the ruling APC into an extended state of confusion and panic despite having a whopping 23 aspirants.
Recent speculations suggest the party may look to the North-East to counter the threat posed by Atiku, even as the northern governors have supposedly asked that the party look to the South. And the name being mentioned is none other than the Senate President, Ahmad Lawan, who hails from my state—Yobe. I have sauntered through the above four paragraphs resisting the temptation to throw in the quote "unless a miracle happens, when Nigeria's obituary is written, the name of Ahmed Lawan will be at the top of the list of the undertakers" from Rudolf Okonkwo, A Nigerian-American Journalist and writer who wrote it in his article, Ahmed Lawan: The man who killed Nigeria to death, but that would have been too poetic for an opening paragraph. And making me a rubber stamp for Rudolf—something Lawan is so used to being for the Buhari regime since he became Senate President. I would like to go through the reasons I believe Lawan would be a horrible candidate for the APC and a terrible president for Nigerians.
Lawan has been a disaster as Senate President, he has shredded the once thin separation of powers in the polity, leading many Nigerians to refer to the Senate in particular, and the national assembly as a whole, as rubberstamp. This is not unconnected to his statement where he said, "any request from Buhari is good for the nation, we'll act on it." If many had given him the benefit of the doubt for his statement, his actions since then have removed all doubts.
Lawan occasionally represents Buhari at functions such as at the Armed Forces Remembrance Day prayers. He regularly acts as an unofficial spokesman of the president, boasting Buhari has signed more bills than his predecessors. Again, this year, Lawan defended Buhari on the removal of fuel subsidy, stating the president's position is different from that of the Minister of Finance, Zainab Ahmed. This was criticised by labour leaders and such "bizzy bodyness" has turned our democracy into a village democracy of some sort, where there are checks and balances but only when the king isn't involved.
More embarrassing is the persistent protests and strikes by legislative aides over a massive fraud that resulted in the non-payment of salary and allowances which totalled N25 billion. The aides have even reported the National Assembly to the Economic and Financial Crimes Commission and the Independent Corrupt Practices and Other Related Offences Commission with little chance of the issue being resolved. Security operatives had to take control of the National Assembly Complex to prevent one of such strikes from holding.
In an August 2020 report, he was listed among 10 senators that have spent a year without sponsoring a single bill. Compared with Femi Gbajabiamila, who is amongst the top-rated in bill sponsorship in the lower chambers, you may wonder if the standards for the lower chambers are higher than those of the upper chambers.
Last year, the Senate was accused of breaking its own rules by sitting for only 66 days and also killed all hopes for restructuring of the polity by initiating a constitutional review process that has only resulted in minor amendments when Nigerians are gunning for major changes. An Ahmad Lawan presidency will predictably send all hopes of restructuring into the gutter.
Many attempts have also been made to gag Nigerians through social media and hate speech bills despite outrightly refusing to honour gender bills that would have enhanced gender equality and increased women's participation in politics and consequently, the decision-making process.
Back home in Yobe, Lawan has caused division amidst reports that he singlehandedly took away a proposed Police College from Nangere to his senatorial district and redirected the Eastern Narrow Gauge Railway Project construction from the Kano-Potiskum-Damaturu route to go through his hometown of Gashua because "Potiskum has developed enough." This was followed by situating a second federal university in his hometown that sparked mass condemnation across the state, including in his senatorial district where many feel he favours only his hometown. With the division caused by the marginalisation of some quarters by the Buhari regime, Lawan will only add to the fire as witnessed by his actions in his state. This is a man that could wake up as president and begin a process to make his hometown the capital of Nigeria because Abuja has developed enough.
To cap it all, Lawan has through the Electoral Act amendment disenfranchised himself and his colleagues from being delegates at primaries. He is proving to be a useful ally to the executive. If you think his strategy is the same as Lejoka-Brown's "surprise and attack" tactics in Ola Rotimi's Our Husband Has Gone Mad Again, it is because it is.
Buhari has already lowered the standard of being president. But it will be a new low to have a president who has been in the National Assembly for two decades without achieving anything remarkable and only became Senate President when the N25 billion fraud case against Danjuma Goje was withdrawn so he could step down for him. Isn't that a fine how do you do? And to offer what exactly? More rubberstamping? Those that made him a rubber stamp Senate President probably want a rubberstamp President that could one day say that anything that comes from the cabal is good for the nation.
Lawan will not solve Nigeria's problems and much more like Buhari, he will only add to them. If we lived in a society where politics hasn't been so monetised, I would rate his chances at 1/1000th but it is what it is and he has probably made billions of naira from being incompetent and a rubber-stamp. And, as seen throughout the history of this nation, that could be enough to shroud incompetence as long as he comes from the region billed to produce the president!
Tinubu's outburst has already heated things and anything other than a southern candidate would cement Buhari's legacy of division and marginalisation and push the country into chaos; it would be the icing on the infamous cake. And if the North-East is a more strategic choice of vice president for the APC then-Senator Kashim Shettima and Honourable Mai Mala Buni have shown themselves as more competent and have stronger followership and acceptability across the nation.
Lawan has already scored an own goal by spending his time as Senate President not doing anything that screams competence. But "difficult to see, always in motion is the future" and the chosen one if he is then Anakin Skywalker he must be and when in the mirror I look Darth Vader is all that I see; as a hero, he came but the villain he will become an APC's own goal he shall be.
Barr. Suleiman Hassan Gimba wrote from Abuja