How excess alcohol almost took my life — Pete Edochi
2 min read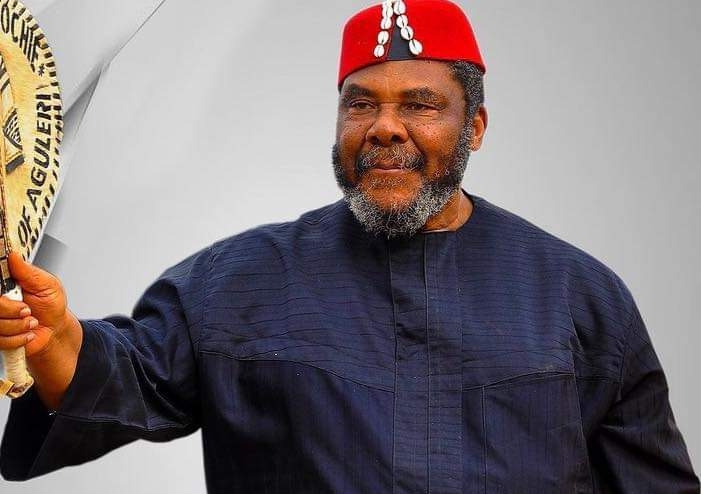 Nollywood actor, Chief Pete Edochie, has narrated how excess alcohol almost took his life years back.
The veteran actor during a chat with media personality, Chude Jideonwo, revealed that in 1977, he would have died as he rammed into a stationary trailer due to overdrinking.
He said, "I drove my car under a truck. I will say the truth, perhaps I had too much to drink. On the 14th day of March 1977, I drove under a stationary trailer in the night and by the grace of God I came out of it. There was a time I was coming out of Nsukka and I slept on the wheel. I ran into a trailer and it knocked me into the bush. Like I said I have had some close shave but I thank God I am still alive. I have been kidnapped once too."
While speaking on the divorce rate in the Nigerian film industry, Edochie whose son, Yul, is allegedly facing a divorce suit from his first wife for marrying another woman, Judy Austin, stated, "If you come to our industry today, most of our girls who got married about two, three years ago have all left their husbands from beginning to the end. I am even shocked that Chioma Chukwuka has also left and Ireti Doyle, Tonto. You take a vow when you want to get married 'for better, for worse', 'not for better for us'. You would always think it is greener on the other side that is a mistake that we all make.
"Of all the girls who have played my daughter in films somehow it is Genevieve I think I love most. I look at her as a daughter and she sees me as a father. She is a very brilliant lady, an exceptionally brilliant lady. I have not heard a lot from her lately ever since I heard that she was a little disturbed, whether it is true or false but I hope one day she calls me to say that 'look, I am okay'. I even tried calling her, I tried."