How DSS DG's wife stopped Kano NNPP guber candidate from boarding flight
2 min read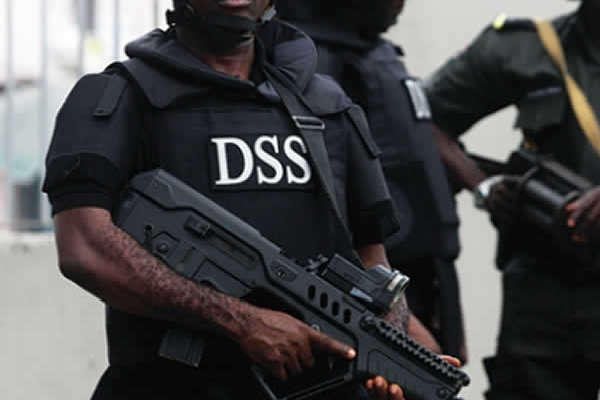 There was a mild drama at the Malam Aminu Kano International Airport (MAKIA) when Aisha Bichi, wife of the Director-General of the Department of State Services (DSS), reportedly prevented Engineer Abba Yusuf, the state gubernatorial candidate of the New Nigeria People's Party (NNPP), from boarding a flight.
According to Daily Trust, trouble started after the motorcade of Yusuf allegedly delayed Mrs. Bichi's convoy from gaining access into the VIP lounge.
This, it was gathered, prompted her security details to step into the situation to clear the path, which in the process led to an altercation between the security details and aides of the gubernatorial candidate.
A source, who pleaded anonymity, disclosed that the situation degenerated into a confrontation between Yusuf and Mrs. Bichi when the former approached the latter over the incident.
"The situation escalated after she told Abba that they will not board the same flight as earlier scheduled, and she spotted one of his aides, Garba Kilo, filming," the source said.
Kilo, who was said to have been beaten up on the orders of Mrs. Bichi, was reportedly taken to the Aminu Kano Teaching Hospital for treatment.
"They beat him (Kilo) up badly, and this is what probably made Abba insist that he will board the same flight with her as scheduled, which angered her more, and she ordered his arrest," the source said.
It was further gathered that another reinforcement of the secret police restrained the gubernatorial candidate until the flight of Mrs. Bichi took off.
But a senior official of the DSS, who was present during the clash but asked not to be named, said the whole issue could have been avoided and that it was wrong to describe the wife of the DSS boss as the aggressor.
While Sanusi Bature, the spokesman of the NNPP candidate, could not be reached for comment, the spokesman of the DSS, Dr. Peter Afunanya, told Daily Trust that the report of personnel of the service brutalising a citizen was unfounded, saying "nobody was brutalised by the Service; we enforce the law within the rules of engagement."
He said reports that the gubernatorial candidate was arrested "is a baseless gossip that does not require the attention of the Service, a professional newspaper or a journalist".