'5000 of you can't stop Obi from sweeping Delta' — Support group tells Okowa
2 min read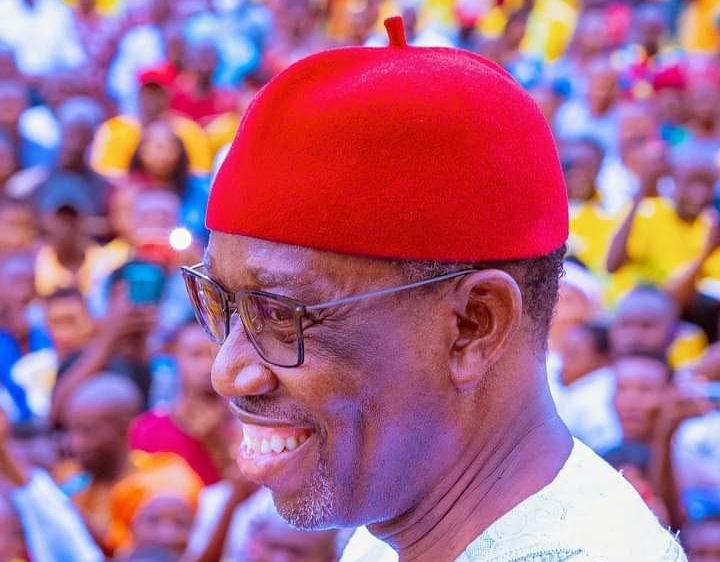 Peter Obi Support Network (POSN) has assured the Delta State governor, Ifeanyi Okowa that nothing will stop the Labour Party (LP) presidential candidate, Peter Obi from defeating him and the Peoples Democratic Party (PDP) in Delta state in the 2023 Presidential election.
According to the international political support group, "despite all the intimidations from Okowa and his PDP minions, 5000 Okowas cannot stop Obi and the LP from taking Delta State on Feb. 25,2023."
POSN noted that Okowa as the Vice-Presidential candidate of the PDP should campaign on his achievements after 8 years as governor of the oil rich Delta state, rather than preventing the Labour Party and Obi from using public facility that was built with public money.
The Network described the refusal of Governor Okowa to grant access to the public facilities in the state as "abuse of power, undemocratic and a most draconian act. "
It added that Okowa's only achievement is to further plunge the state into debt despite huge monthly allocation from the federal government.
The statement reads in part, "Governor Ifeanyi Okowa's refusal to grant the Obi/Datti campaign access to any public facility in Delta State further exposes the PDP presidential ticket as an unlawful, despotic, and dangerous. It also betrays their morbid fear and trepidation for the LP's Peter Obi's overwhelming and ever-growing grassroots support wherever he goes.
Consequently, POSN urges Nigerians to do everything to avoid falling into the PDP dangerous entrapment again.
"Public facilities in Delta State are NOT owned by Okowa or the PDP, but as the name clearly implies, they are owned by the people of Delta State. It is therefore an abuse of power and a most draconian act for the governor of a state to stop opposition political Parties or other groups from having access to state public facilities.
"Governor Okowa is afraid of his own shadows. He knows that he can't win Delta for the PDP even with the billions of Naira of State funds he has pumped into that hamstrung ship and continues to pump in. The Labour Party has taken over Delta State, and there is absolutely nothing, 5000 Okowas can do about it. He can only cry and cling to the protection of the paraphernalia of his incumbent office for the few more months he has left to enjoy it."
"The Labour Party have enjoyed their campaign rally in Delta State, and the thousands of people that came out to welcome the Obi/Datti campaign train; the long-suffering people of Delta who have determined to enthrone good governance trooped out *en masse* to show solidarity to the incoming President of Nigeria -Peter Obi, and his team to the eternal shame of Okowa and his ragged team of losers."