How and why I was falsely charged with murder and armed robbery in Nigeria — By Emeka Ugwuonye
5 min read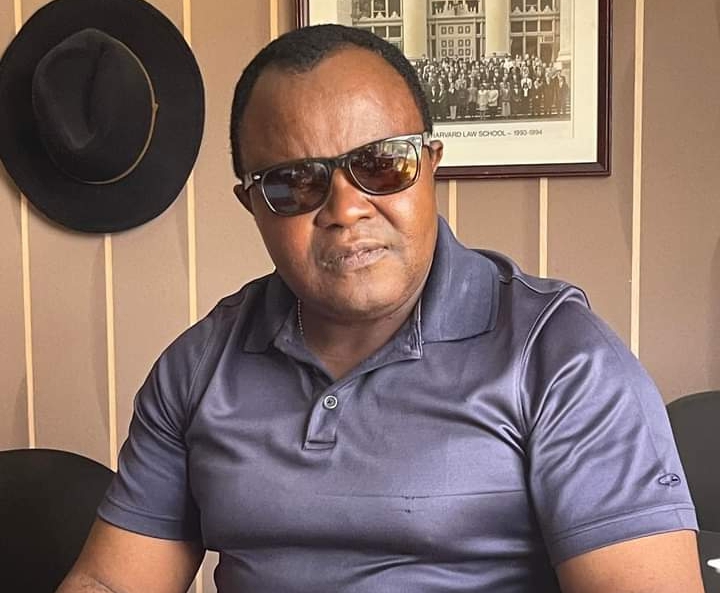 This is just a summary of the long and complicated story of me and the Nigerian police. But we must give this summary to keep the story fresh on the minds of Nigerians and the world.
I was charged with armed robbery and murder. As big a deal as this is, it took complicated little events to get to where it got. Many people see David Aiyedegbon as the man behind my troubles. The answer is yes and no. Aiyedegbon is actually not the force behind my ordeal with the police. Yes, Aiyedegbon has a death wish no doubt. But he was largely a man whose wishes were fulfilled by factors outside his control. He may also have been a victim of those other forces, in that the police hid behind him to further their own agenda.
Aiyedeogbon and some elements in the police force wanted to control the narrative of what happened to his wife, Charity Aiyedegbon. DPA's investigation was leading to a contrary narrative. For the police, it was an effrontery that anyone should investigate a crime and come up with findings different from theirs. Even though DPA did most of the investigation and produced the key findings, which the police ultimately accepted, the police were still offended with the follow-up conclusions.
In an attempt to intimidate DPA, a reckless police officer detained me at the infamous Abattoir detention center, worse than the 18th Century Bastille in France. I was detained there just for one weekend, because the police had planned to punish me with a 24-hour discretionary detention, which when done on a Friday results in being detained for three days. Everything changed when I was detained in Abattoir.
In Abattoir, I saw atrocities of the worst kind. I saw the Nigerian police in a form I never imagined. What was going on in Abattoir was the brutality that seemed to have borrowed a lot from the Auschwitz concentration camp during the Nazi era. I decided to expose the police and the atrocities.
Once I came out of that detention, I began to reveal what I saw. That took the police like a storm. Three police officers were mostly implicated by my revelations. The first to be implicated was then the newly appointed Commissioner of the Abuja Command, Mr. Bala Ciroma. The next was the Head of the Command's Legal Department, Mr. James Idachaba. The third was the head of the Police Public Relations office, Mr. Jimoh Moshood, who saw the revellations as mud on his face. The revelations I was making about Abattoir were seriously exposing these officers. The three conspired to put me away. There were two ways they felt they could achieve that – One way was to assassinate me, which would have been messy enough. The other way was to frame me up and charge me with a serious offense and hope that the court would automatically deny me bail based on the gravity of the offences charged. So, they charged me with murdering the lady whose disappearance was being investigated by DPA.
Of course, once I was charged, David Aiyedegbon was relieved. By charging me, he hoped that all suspicion would shift away from him and that I would be forced to keep quiet. For him, it was bigger than his greatest expectations. And certainly, it bought him time. The police got their wish, I was initially denied bail, resulting in a long pre-trial detention. But David forgot the bigger issue – the issue of justice for his wife. There will not be peace and justice until what what happened to Charity is confirmed and accountability is assured. A muddled up and foggy conclusion of the case will create more problem for him.
Around the time of my detention, a number of unexpected events occurred. We saw the worst abuses that social media could make possible. Various elements with various motivations against my organization tended to conspire with my opponents within the police. So, some of my detractors on social media even wrote petitions to the police. The police accepted those petitions but never took them seriously. That was why none of them was ever listed as witness against me. They police knew they were lying and would not be able to testify against me in court. Indeed, some officers mocked me by showing me those petitions and saying to me: "Barrister, look at those people you thought you were fighting for. Some of them wrote that you scammed them because you removed them from DPA Admin after they registered with N3,000". They joked about those who wrote petitions against me, pointing out to me how silly it was for me to blame the police for dealing harshly with certain Nigerians. "Barrister, we know Nigerians better than you do", the officers mocked me.
The three officers who engineered my arrest and detention and who conspired to charge me actually thought they were clever. First, they thought I would hold only David Aiyedegbon responsible for my ordeal, that I would not understand their roles and their separate motivations. Mr. Jimoh Moshood, who was threatened with defamation lawsuit for defaming me thought he had escaped such suit. The other officers thought that it was the end of the revelations about abuses in their detention center. But they were all wrong. Nigerians eventually got to know about Abattoir and there was a massive anti-police protest in 2020, though, unlike my revelations, the protest did not expose individual officers. And my stay in detention offered me the opportunity to follow-up with victims of abuses in Abattoir and time to study and research more on those abuses by interviewing over 500 victims and documenting the abuses. In fact, when it comes to the effort to suppress the truth, the police failed woefully. Indeed, their efforts in that regard was totally counterproductive.
The cases have not been resolved fully. It will turn out to take years to resolve them. And it has expanded into something bigger. We now know from my experience and the research I did that 80% of people charged with capital offenses in our courts were so charged without evidence. We now know that in most cases where the police had evidence, they either took money and released the guilty people or simply executed them extra-judicially. The police don't trust the courts to convict people they believe are guilty. The police believe that the court would corruptly acquit the guilty. So, the police would prefer, instead, to corruptly punish those they believe are guilty. It is a big challenge to Nigeria. I see the whole experience as a national challenge and not as a personal issue.