Gunmen abduct scores, slam levy on Rivers community
2 min read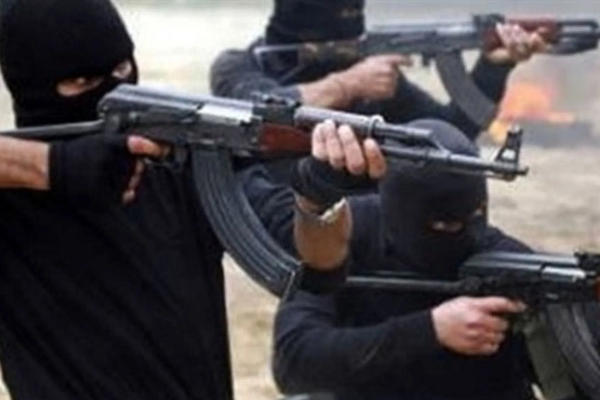 Hoodlums suspected to be Creek dwellers reportedly abducted 10 persons, including four children in Isua, Karama community in Engenni, Ahoada West Local Government Area of Rivers State.
The women were said to have gone to their farms to harvest their crops to avoid losing them to the looming heavy rainfall and floods.
A source in the LGA, simply identified as Ezuwa, told newsmen that the hoodlums came from a nearby community, called Oshobele, after crossing the river.
He stated that the development had left villagers and residents terrified, describing the kidnap as one out of the many security issues confronting the community.
Ezuwa stated, "The women went to their farms to harvest crops because of the looming floods. The boys (abductors) had to cross from the neighbouring Oshobele axis to the farm to kidnap them and their children.
"This is just one out of the many that have been going on in the local government. The people have raised concerns to the local government chairman and the police division in Akinima, but nothing has been done so far."
He said the latest incident was capable of igniting a communal crisis, "because it is now seen as an Ekpeye and Engenni issue."
Ezuwa disclosed that the hoodlums had demanded N450,000 from the community which they termed a security vote and was paid by the community last Sunday.
He decried the absence of policemen in the community, which he said gave the miscreants the audacity to operate.
While noting that many persons have fled the community, Ezuwa noted, "The few ones at home were asked to pay a form of living allowance, N450,000 or they would kill everybody in the community.
"Out of fear, they paid the money. They then brought new guidelines for each household to pay N1,500 every week which will be remitted to the criminals. And because of fear nobody can even go outside. We can't really say where they hail from, but they came through Oshobele, kidnapped these people at Isua and crossed back to Oshobele, which is their hideout."
While calling on the Rivers State Government to ensure the release of the women and their children, he said if not properly handled, it could spark communal crisis between Isua and its neighbour, Oshobele.
The spokesman for the Rivers State Police Command, Grace Iringe-Koko, confirmed the incident, saying, "Efforts are on to ensure the release of the women and the children, and as you know the command is not sleeping. We are after the kidnappers. As we speak the Commissioner of Police has deployed the tactical team to ensure they are arrested and made to face the law for their actions."