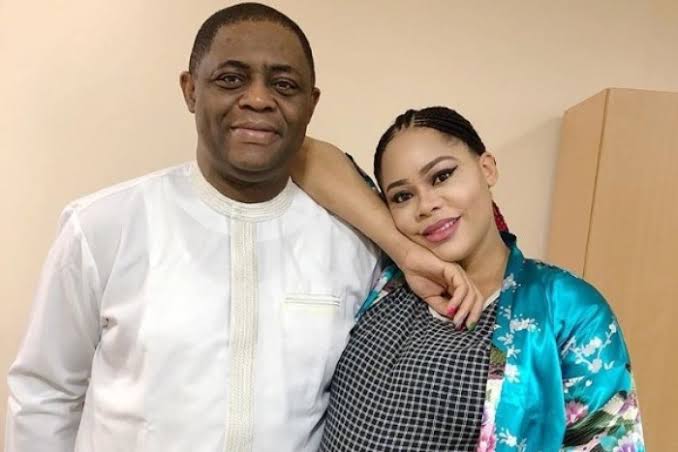 Experts have carefully examined the video of Femi Fani-Kayode (FFK) apparently assaulting his wife and his attempt to explain away the obvious. They don't add up. FFK invented a story of his wife being caught having sex with a naval officer, but fails to mention or describe the naval officer. He paid one Kemi Olunloye to smear his wife with such fabrication.
His explanation for the violence caught on video was that he only took the phone from her to stop her from recording him. That is an admission of domestic violence. She has right to record an act of domestic violence being committed against her. There would be no need to stop such recording unless he was doing something illegal and wanted to destroy the video evidence thereof. However, it is not likely he ever knew that he was being recorded. Otherwise, he would have deleted the recording after snatching the phone from his wife or he would have mentioned the existence of such video in all his relentless smear campaign against his wife.
The only reasonable conclusion is that Femi Fani-Kayode committed domestic violence against his wife on multiple occasions.
His response in a 3-page tweet on his verified twitter handle reads:
"@SaharaReporters posted a video which supposedly depicts me ABUSING my estranged wife. This is nothing but a propaganda video. There was NO physical abuse. I simply took the phone from her to stop her from recording me after catching her in bed with a married man days earlier," the ex-minister wrote on his verified Twitter account, @realFFK
…I repeat there was NO physical abuse whatsoever and she had been insulting and subjecting everybody, including family members, staff and children, to  PHYSICAL and VERBAL abuse the whole day. As usual, it was a nightmare!2/3
My words in the video are self explanatory. I urge those thet (sic) watched it to listen to those words carefully. I told her that everyone wanted peace except for her and all she did was indulge in scandal after scandal. I have NEVER physically abused my estranged wife."
Now watch the video and read his Explanation below.