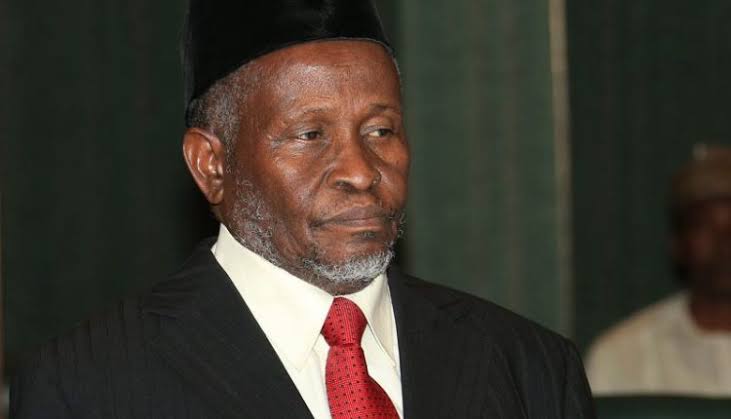 By Dr. Johnson Greg
As of today's breaking news, it has been reported that the Chief Justice of Nigeria (CJN) has directed judges to "Release prisoners who have no criminal case". According to the report, "the CJN, Ibrahim Tanko Muhammad has directed the release of inmates in correctional centres who have no confirmed criminal case."
Now, ask yourself: What are people who have "no confirmed criminal cases" doing in prison? How did they get there? So the Chief Justice of Nigeria is aware of their presence in prison? Who are those people? Why can't they be released on the ground that since there are no confirmed criminal cases against them, it will be against the Constitution and International Human Rights to keep them in prison? These are the questions Nigerians must ask of the leaders of this country.
In a letter issued on Friday 15th May 2020 and addressed to all Chief Judges, states judiciaries and the Federal Capital Territory, the CJN said there is an urgent need to decongest Nigerian prisons owing to the COVID-19 pandemic. He directed judges to embark on a personal visit to prisons within their jurisdiction and identify those deserving of releases. He also told judges to take urgent steps towards ensuring speedy dispensation of trials. According to him, available records show that the "inmate population at various custodial centres across the country currently stands at about 74,127 out of which 52,226 are awaiting trial persons (ATPs)".
This is a profound admission and confession by the CJN. How did we end up here? Who is responsible for keeping over 52,000 people who have not been tried or convicted in prison? We are not talking of miscarriage of justice. We are not talking of wrongly convicted people. Rather we are talking of INNOCENT people locked up in prisons for up to ten years before some of them were acquitted and the rest were jailed because the judges wanted to cover up the fact that they kept innocent people in prison for so long.
It is only by way of jungle justice that you can keep an unconvicted person in prison for so long. In October 2019, the Due Process Advocates (DPA) sent a letter to the Chief Justice informing him of the crisis. If the Chief Justice had acted on that letter, he would not have waited till Covid-19 before trying to do what is right.
Emeka Ugwuonye saw his unjust and corruption-motivated detention as an opportunity to study at close range this extraordinary abnormality in his country. And after 18 months in detention he is prepared to lead the DPA to demand massive reforms in the justice system. Otherwise, Nigeria will indeed be worse than a zoo.
As a citizen of Nigeria, if you are not bothered about these things, then you have willfully accepted to live in a zoo. Otherwise, who told you it cannot happen to you? Who told you you are too big for that to happen to you? Are you bigger than the former National Security Adviser, Dasuki Sambo? It can happen to you, but Emeka Ugwuonye and the DPA are fighting to stop it from happening to anybody.