Diphtheria: Everyone is at risk, Nigerian govt warns
3 min read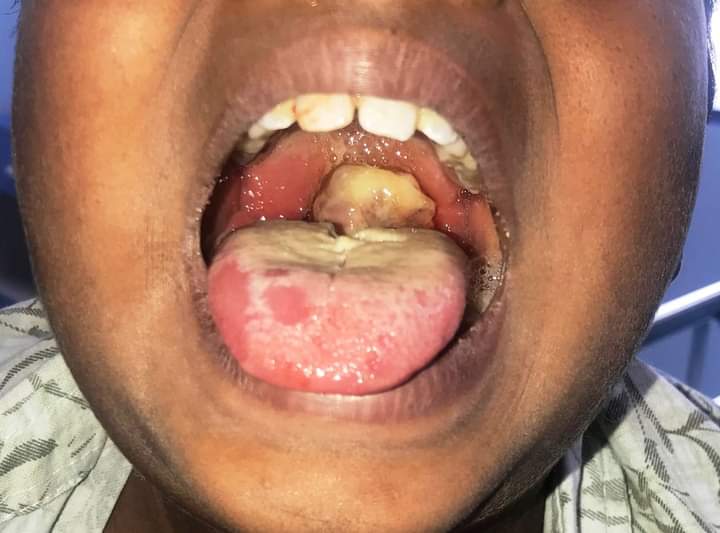 The Ministry of Health has urged Nigerians to make conscious efforts to avoid contracting diphtheria, adding that everyone is at risk of being infected with the disease.
The ministry's Health Promotion Department on Monday issued a health advisory, asking Nigerians to be cautious and protect themselves.
The department stated that the disease, a life-threatening infection caused by bacteria, is easily transmitted from person to person through coughing, sneezing and contact with open sore/blister/wound on the skin.
The diphtheria is caused by bacteria called Corynebacterium diphtheriae. The bacteria produce a toxin that causes severe damage to the respiratory system, heart, skin and other organs.
The disease, which has an incubation period of usually two to five days after exposure, can extend to 10 days in some cases.
The ministry advisory, therefore, cautioned that "everyone is at risk of getting infected with diphtheria, especially children under five years and adults above 60 years.
"Also, children who have not completed three doses of the Pentavalent vaccination, people living in crowded areas, people that practice poor personal hygiene and people living in areas with poor environmental hygiene and sanitary condition are also vulnerable.
"Additionally, people with weak immune system, people that travel to infected areas, people living in areas with poor access to health facility, people caring or having close contact with infected persons with diphtheria and healthcare workers in endemic areas are also at risk."
Meanwhile, the Nigeria Centre for Disease Control and Prevention, NCDC, had since December 2022, reported multiple diphtheria outbreaks in different states across the country.
However, as of June 30, NCDC said it confirmed 798 diphtheria cases from 33 local government areas in eight states of the federation, including the FCT.
The centre added that so far, a total of 80 deaths were recorded from the confirmed cases.
The signs and symptoms commonly associated with diphtheria are sore throat, which can be mild or severe, scratchy and painful, with thick gray or white membrane that covers the back of the throat and tonsils.
Others are swollen and tender lymph nodes in the neck, fever, which can be moderate to high fever, usually above 38°C (100.4°F), cough, difficulty swallowing, rapid breathing and difficulty in breathing, leading to blockage of the airway.
Some other symptoms are general weakness and fatigue and hoarseness or changes in voice when it affects the vocal cords.
However, there is treatment for diphtheria but early diagnosis is key.
The ministry's directory advises anyone who experiences any of the signs and symptoms to promptly go to the nearest health facility for proper diagnosis and treatment.
On prevention of the disease, the ministry said vaccination, promotion of herd immunity and practice of good hygiene would help.
"Get vaccinated, diphtheria can be primarily prevented through vaccination. In Nigeria, three doses of the Pentavalent vaccine is administered to children to prevent the five diseases namely Diphtheria, Tetanus, Pertussis (whooping cough), Hepatitis B and Hemophilus influenzae type B.
"The three doses are given as follows: first dose at six weeks of age, second dose at 10 weeks of age and third dose at 14 weeks of age.
"However, Tetanus Diphtheria (Td) vaccine is also given to children two to five years old during immuinisation campaigns, pregnant women during Ante Natal Care and health workers that are involved in handling diphtheria outbreak vaccination response."
The Federal Government also advised the practice of good personal hygiene by always washing hands with soap under clean running water, clean hands with alcohol-based hand sanitiser if there is no water.
"Cover your mouth and nose with tissue or bent elbow when coughing or sneezing. Throw used tissue into covered dustbin immediately, avoid close contact with sick persons and do not share personal items (clothes, cup, tooth brush) with another person," the government cautioned.
It also advised that surroundings should be kept clean, while people should avoid crowded places.
NAN