Busted: APC shares new picture of Tinubu from London with January 2022 newspaper
1 min read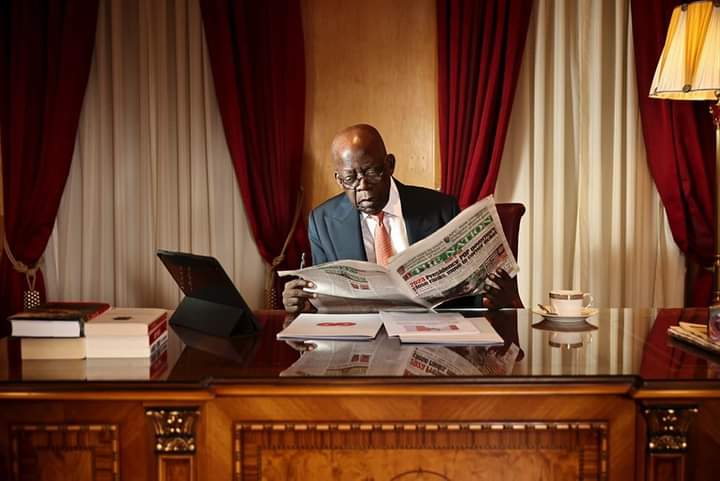 In order to score a point that it's presidential candidate is hale and hearty, the All Progressives Congress (APC) has shared a new picture of Bola Tinubu reading a newspaper. Though, the photo included the January 23, 2022, edition of The Nation newspaper.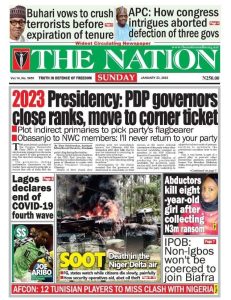 Mr Tinubu who travelled to London two weeks ago, is yet to return to the country after it is been rumoured that the former Lagos State governor is suffering from acute parkinson disease.
His stay in London has also forced his party which is under serious pressure to repeatedly postpone launching its presidential campaign.
Meanwhile, the picture APC shared on Thursday morning showed Tinubu working from a table with the caption 'staying focused'. But the newspaper Mr Tinubu was reading in the photo was the January 23, 2022 edition of The Nation, one of the media outlet he bought with proceeds of his ruthless looting of Lagos coffers.