BREAKING: Saudi Arabia beat Argentina in FIFA World Cup
1 min read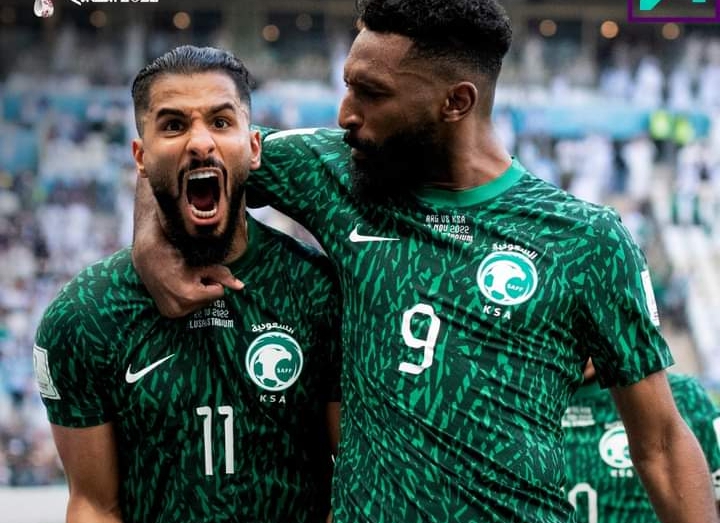 Saudi Arabia made history today after beating football giant team Argentina 2-1 at their opening game of the 2022 FIFA World Cup in Qatar.
Argentina scored in the opening 10 minutes of the first half of the match through a penalty by football star Lionel Messi.
Though, Saudi Arabian side who were determined to make a difference scored an equalizer against Argentina in the 48 minute when Saleh Alshehri saw the back of the net
Argentina's problem was further compounded when Alshehri's teammate Salem Aldawsari added to Saudi Arabia's leading position with a second goal in the 53rd minute.
The win however, has brokem Saudi Arabia's curse. The Latin American country was unbeaten against Saudi Arabia over its previous four matches.