BREAKING: Peter Obi's presidential bid hits brick wall
2 min read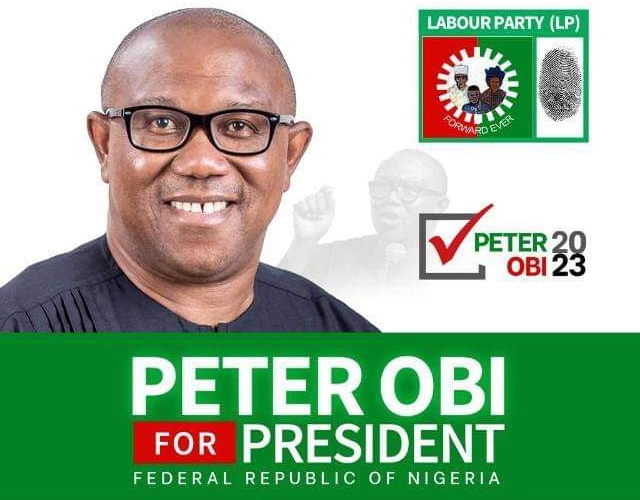 The presidential bid of former governor of Anambra State, Mr Peter Obi who recently resigned from the Peoples Democratic Party to Labour Party, has suffered a serious setback as the party's faction led by Comrade Calistus Okafor said, Mr Obi defected to the wrong faction of the party.
According to media reports, Obi who registered yesterday with the faction led by Julius Abure may have been deceived to move to Labour party without being properly informed that the party leadership has been enmeshed in litigation since 2020.
A source who spoke with AIF Media, said that Comr Calistus Okafor is the authentic National Chairman of the Labour party. He was the deputy national chairman of the party to the late National chairman, Abdulkadir Abdusalam.
It was gathered that when Abdulkadir Abdusalam, died in year 2020, Mr Julius Abure who was then the acting National secretary, announced himself as the national chairman without recourse to the provisions of the party's constitution which recognized the deputy national chairman to act and or replace the chairman in the course of death or resignation.
The action of Abure in collaboration with some members of the party led to the leadership crisis. Calistus Okafor therefore went to the court to get a pronouncement to force Abure out of office and the case has been pending.
This paper gathered that the matter will come up next week at the federal high court.
Apart from the leadership tussle between Calistus Okafor and Julius Abure, the Nigeria Labour Congress, NLC & Trade Union Congress, TUC are also in court against the party.
It was the NLC and TUC that registered the Labour party in 2006. In May 4, 2022, the NLC and TUC in a statement published on Punch newspaper said the Labour Party has been taken back from politicians who hitherto, hijacked it from the union.
The statement added that NLC & TUC had established a political commission in the 36 states of the federation, including the Federal Capital Territory to administer the affairs of the party and ensure that members participate in the 2023 general elections.
Speaking to the Punch correspondent the chairman of the commission, Dr Ayo Olorunfemi, stated that both the TUC and Nigeria Labour Congress are now in charge of the Labour party adding that measures had been put in place to ensure that the party would not be hijacked again.
It was this crisis and the court order obtained by Femi Falana, SAN who is the lawyer of NLC that forced Chief Olusegun Mimiko out of the Labour party and he later joined Zenith labour party where he contested for the 2019 presidential election.
The crisis is still there and unfortunately, those who took Obi to Labour party may not have informed him properly.
Source: Newsband