APC Convention: Umahi blasts Ohanaeze, accuses Southeast delegates of trading votes
1 min read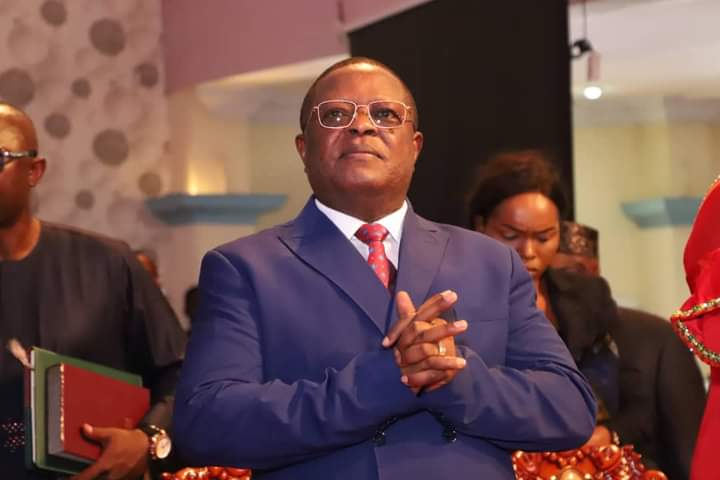 The executive governor of Ebonyi State, David Umahi has accused delegates of the South East at the just-concluded All Progressives Congress (APC) presidential primary of trading their votes.
Speaking during the maiden matriculation ceremony of King David University of Medical Sciences, Uburu, Umahi said it was only those from Ebonyi that refused to be compromised in the exercise.
The governor said no one should henceforth complain of the marginalization of the Igbos due to the delegates' conduct.
"I had a series of meetings with the party's chairmen in the five states of the zone in the company of its national vice-chairman. I implored the delegates that the issue was not about me but the mood of the Igbos in the nation.
"We would have made a strong statement in the process that the Igbos are eminently qualified with a due capacity to lead the country," he said.
While commending the delegates from Ebonyi for their trust and steadfastness, he assured that other people would soon realise that money is not everything.
He said, "You (Ebonyi delegates) have made yourselves reference points of steadfastness in the country and when people are seeking trustworthy people, they will come for you.
"I have lost total confidence in the leadership of the Ohanaeze Ndigbo socio-cultural organization and will openly confront anyone who challenges the Ebonyi agenda."
At the primary won by former Lagos Governor, Bola Tinubu, Umahi garnered just 38 votes, the highest by any South East aspirant.