Akinkunmi, man who designed Nigeria's flag is dead
1 min read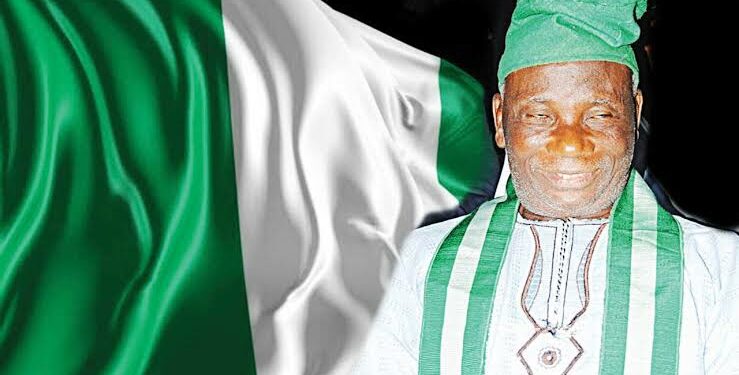 Mr Taiwo Akinkinmi, man who designed Nigeria's National Flag is dead
He reportedly died in the wee hours of Tuesday after a brief illness. He was 87 years old.
Taiwo' death was announced by one of his children.
He wrote, "Life is indeed transient; I can say boldly that you live a life with a landmark. Continue to rest, my father! Pa Michael Taiwo Akinkunmi (O.F.R.): Great Man has gone."
The native of Abeokuta in Ogun State was born on May 10, 1936 but lived in Ibadan until his demise.
In 1958, during his stay in overseas, Akinkunmi came across an advertisement in a national daily calling for the submission of designs for the Nigeria's national flag in view of Nigeria's imminent Independence from British governance.
His entry was adjudged the best among the roughly 2,000 entries submitted.
The original design of the flag featured a white band flanked by two green ones and a red sun with streaming rays was located on the white band.
The sun was eventually done away with by the overseeing committee to produce the present design.
Akinkunmi's design was selected because of its ingenuity and profundity (the green bands represent the forests and abundant natural wealth of the country, while the white band represents peace).
The flag was officially hoisted on Independence Day (October 1, 1960) instead of the British Union Jack.