Abia-born lady begs to be 10th wife of Ooni of Ife
2 min read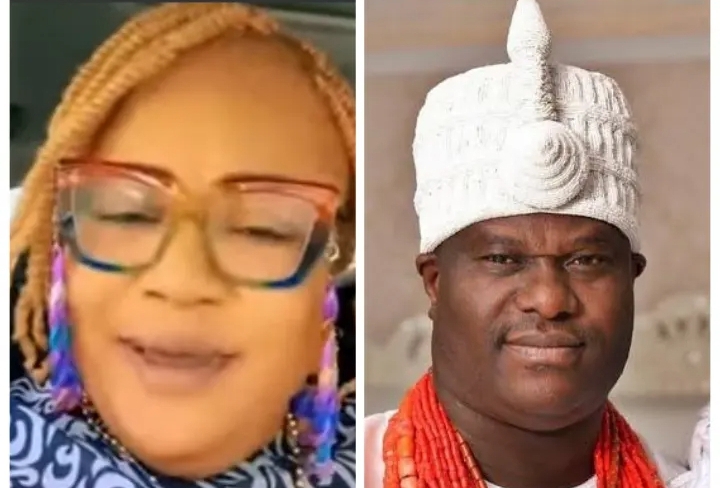 A lady whose identity is not known, has made a passionate plea to the polygamous Ooni of Ife, Oba Adeyeye Ogunwusi to marry her as his 10th wife.
The woman who said she's from Abia State in a viral video sighted by News Band, repeatedly begged Ooni to marry her.
The Yoruba monarch has been in the news of recent after he married five women in the last two months
Though, there are unverified reports that the king, who have had failed marriages in the recent past, is not done yet. And the woman in the viral video, who does not disclose her name, has offered herself in marriage to the monarch.
She said the king might have lined up a couple of prospective brides, adding that she would not mind to be his 10th wife.
She said, "Dear Sir, on behalf of people from my side, I want to apply as one of your wives because there must be something they see that makes them go there.
"I want to apply to be your 10th wife because I already you have some on the way, you have not come to my local government, we will be there waiting and hoping.
"Sir please I am big, I am fair, I have a small business that I am doing and the CEO of my business. Sir this is a humble appeal, help us.
"Help us I am from Abia, I want to wear white too, I like white clothes, I am tall, help me."
The woman promised to give special treatment to Ooni's children if she eventually married him and would not be a troublemaker in the family.
"I will be very nice, I will not quarrel with any other person. I will respect you and respect myself. Nobody is going to worry like that. Your children will become my children and vice versa, we will live in love.
"Sir, I am ready to be number 10. It's not fair, as if you are favouring South West. Help us in South East," she added.
The woman further said that she relishes Yoruba dishes like Ooni, hoping her message would reach the king.
"I eat Yoruba foods, I eat Amala, I eat all those things. I was born in Lagos so I eat them. I hope this message gets to you in good faith.
"I am serious about it, I would have applied earlier but I was there trying to be nice. Sir, consider this application from the depth of my heart, God bless you," she said.