2023: Safeguarding cyberspace will ensure credible elections — NCC
2 min read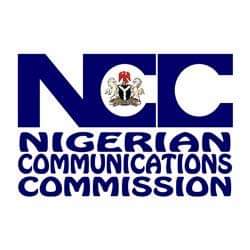 The Nigerian Communications Commission, NCC, says safeguarding cyberspace will ensure a credible outcome in the 2023 general election.
The Executive Vice Chairman, NCC, Prof. Umar Danbatta, said this at a two-day symposium focused on Internet Governance and Safeguarding the Cyberspace on Monday in Abuja.
The symposium was organised by Attorneys General Alliance-Africa, AGA|Africa, in collaboration with NCC.
He said harnessing the outcome of legal framework for combating cybercrime in Nigeria was critical to achieving the objectives of Data protection and ensuring the dividends of the digital economy cascade to the citizens.
"As we learn to live our lives on this cyberspace, there is the concomitant need to avert malicious actors and to bolster defensive capabilities that ward off threats to cybersecurity.
"This calls for holistic engagement of all stakeholders, including government and regulators, law enforcement agents and advocacy groups, the private sector and individual members of the public.
"Several policy and regulatory initiatives of the government in Nigeria are focused on harnessing cyberspace and ensuring that the dividends of the digital economy cascade to the citizens.
"Not resting on its oars, the commission has, through the instrumentality of consultation and international best practices, made tremendous milestones in the areas of Standards, Information Security, Consumer Protection and Regulatory Excellence generally."
Mr Danbatta said internet governance was a journey and not a destination, adding that Nigeria's speed was good but required more to promote ICT innovation opportunities and facilitate strategic collaborations.
"For NCC, this journey is towards the promotion of ICT innovation/investment opportunities and facilitation of strategic collaboration/partnerships.
"We also aim to establish a society characterised by the guarantee of safety and privacy, and low levels of cybercrimes to ultimately facilitate Nigeria's aspiration to economic prosperity," he said.
The representative of the CEO, AGA|Africa, Anthony Idigbe, a legal practitioner, identified guidelines needed to accelerate institutional capacity to combat cybercrime, as well as provide effective justice delivery.
Mr Idigbe said that the role of Internet Governance could be achieved through capital development.
The outcome of the two-day workshop will provide effective strategies to curb transnational crime, using necessary legal instruments.