2023: Gov. Wike ignores Atiku's emissary in Turkey as PDP falls into coma
2 min read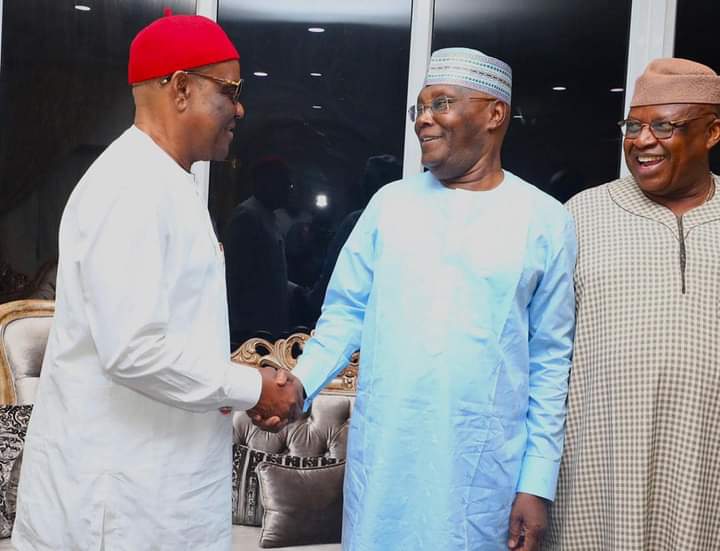 The executive governor of Rivers State, Barrister Nyesom Wike on Thursday in Turkey reportedly refused to meet with the former Minister of Police Affairs, Adamu Waziri, who was sent to speak with him by the presidential candidate of the Peoples Democratic Party (PDP), Atiku Abubakar.
Premium Times quoting sources familiar with the development said Atiku directed Mr Waziri to meet Mr Wike, who is on holiday in the Eastern European country, after the governor rebuffed several attempts by the candidate to arrange a meeting between them.
The former vice president has been unable to meet Wike after he sidelined the controversial Niger Delta born politician to pick his Delta State counterpart, Ifeanyi Okowa, as his running mate.
Sources said Mr Abubakar had wanted to personally inform Mr Wike that he was not his vice presidential choice before making the public announcement, but the governor left Abuja the night before the announcement, having found out that Atiku had settled for someone else.
The governor has also refused to speak on telephone with Atiku and his emissaries who were trying to have a meeting with him.
Having got wind that Mr Wike was away in Turkey, aides said Atiku deployed the former minister who tracked the governor down to Hilton Conrad Hotel in Istanbul on Thursday.
However, despite the two men running into each other in the lobby of the hotel, Mr Wike declined his request for the two of them to meet to enable him deliver a message from Atiku.
Mr Waziri was said to have called several friends and some leaders of the PDP in Nigeria on telephone to help convince Mr Wike to discuss with him, but the governor did not yield.
Meanwhile, contrary to the claim by Mr Waziri on Thursday that he met Mr Wike in Istanbul, aides of the governor insisted that Mr Wike did not grant an audience to the former minister.
This development unfortunately will hit PDP into another serious coma as Samuel Ortom, the governor of Benue State two days ago said he is not sure of supporting Atiku's presidential bid.
Source: Newsband