Wike has no option but to stand with the people — By Onwuasoanya Jones
3 min read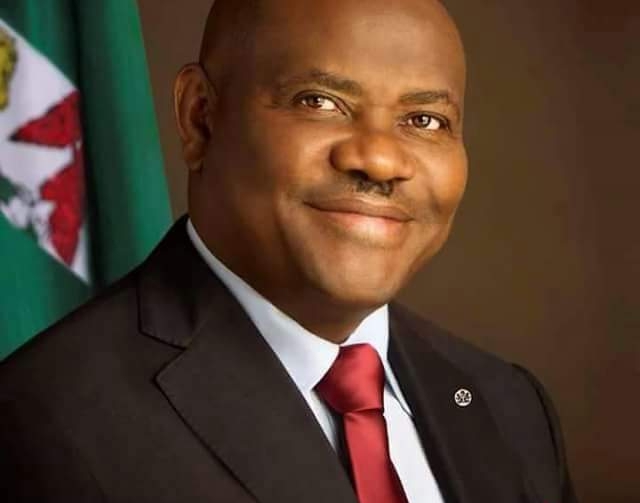 I have had this kind of love and hate relationship with Governor Wike. However, what I will never deny about the Rivers State governor is that he stands out as one of the most courageous and most outspoken political leaders in current day Nigeria. At a time when it is deemed political wisdom to stand equivocated on national and political issues, Wike is one leader you can trust to state his stand and be ready to sink with it.
At a time when hypocrisy is seen as the greatest show of wisdom, Wike stands out as one who retains the old and fairest understanding of what wisdom truly is. That wisdom has nothing to do with insincerity is one fact we can't change. Wike doesn't flow along for the sake of being accepted. A man of wisdom has convinctions and Wike is never shy of expressing his convinctions. Sometimes, these convinctions appear too extreme and maybe lacking the finese of modern day gentility, but a convinced man doesn't care about finese. Finese is for dishonest, sneaky double dealers.
One title I detest most is the Igbo title; "Enyioha". I see those who take such title as dishonest people, because I do not see how someone can be honest and still be friends with everyone. Unfortunately, that's the new normal. The new normal is to strive to be loved by all, not because of the character you possess, but for the impression you put up. Didn't the good book tell us to 'be at peace with everyone? Well, it did, but under a condition; "As long as it is within your powers". Even God isn't friends with everyone nor is Christ, so, why would anyone want to be more righteous than the most righteous and supremest beings?
It is a mark of good nature, in fact, of righteousness, that a man moves with his convinction and doesn't bother himself if the next person feels good about it. That's who Wike is. Wike is a convinced man who understands that he doesn't need to give everyone ice-cream to be a good guy, sometimes, he has to give those who deserve it, bitterleaf.
Listening to Wike recently, I see a man who is passionate about taking Nigeria out of the current mess we have found ourselves in, a man who feels the pains of ordinary Nigerians made hopeless by bad governance, a man who wants Nigerians; the poor, the rich, the Hausa, the Yoruba, the Christian and the Muslim, to be given their right of place in their own country. I see a man who is dissatisfied with the injustice that has prevailed in our country over these years, and wants to bring about justice.
Wike is not as embittered with his failure to clinch the PDP presidential ticket as he is with the apparent injustice meted to ordinary Nigerians by the leadership class. He is repulsed by the desperation of the leading class to hold on to power at the detriment of millions of Nigerians. Wike wants a new Nigeria to be birthed, and he wants to be at the forefront of those who will do that.
However, Wike must be advised that in doing this, he is not deceived into taking what he might see as the easiest route to that liberation. He must stand with the people, even if standing with the people doesn't seem the safest thing to do, he has to. He has the courage, the ideas and the passion to navigate the people to victory. And he has to understand that the people's victory neither lies with the PDP nor the APC.
Governor Wike must consolidate his place in history as a hero of our democracy, as a hero of the New Nigeria, by throwing his weight behind the only people driven presidential candidate. Yes, it might appear a hard task to accomplish, but I am confident that with the right strategies and with the involvement of people like Wike, it is almost a certainty.
NIGERIA MUST PREVAIL!
Onwuasoanya is Director of Strategic Communication, Peter Obi Support Network (POSN)