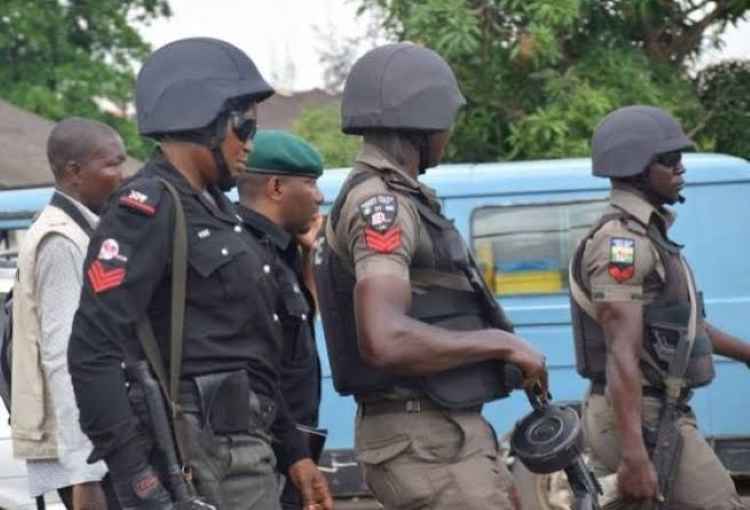 The truth is that the eight DSS agents had no business being in that place that morning. And they were not well trained to know when to withdraw. Their presence at the venue was a dangerous provocation.
By Dr Johnson Greg
I know that in my earlier posts, I had tended to criticize the leaders of IPOB for not doing more to avoid the incident that occurred in Emene, Enugu, on 23rd August 2020. My criticism of IPOB was never intended to, and should never be construed to, justify or excuse the extra-judicial killings on IPOB members or the disproportionate use of lethal force that resulted in mass casualty of civilians on that occasion.
There are several levels where the Nigerian security forces committed blunders which led to avoidable loss of lives.
First Level: The Nigerian security forces should all have been aware of the long standing tension between the security forces and IPOB members, especially since August 2017 when military and DSS agents invaded the house of IPOB leader in Afaraukwu, Abia State and the disastrous consequences thereof. To send eight armed DSS agents to a venue where IPOB members were gathered was a reckless act. It was a deployment of forces without a clear mission or mandate. It was reckless to deploy security forces without knowing exactly what mission they were to carry out, and making sure you have sufficient level of force to accomplish that mission.
What were the eight DSS officers to do with a gathering of over 300 IPOB members and ordinary people like women who were selling pure water and children who had come to watch their martial art display? Were the eight DSS agents supposed to arrest 300 men? Where they supposed to dialogue with them? Were they supposed to disband them? The truth is that the eight DSS agents had no business being in that place that morning. And they were not well trained to know when to withdraw. Their presence at the venue was a dangerous provocation. It led to the clash that resulted in the killing of two DSS agents. It is a situation that should have been predictable and avoidable by DSS. The failure of DSS was indeed the proximate cause of the fracas.
Second Level: Disproportionality of response: When the police received message that IPOB members had a clash with DSS agents resulting in fatality or hostage situation, what should the police have done? The police did the only thing the should not have done, which was to send a mobile squad with instruction to shoot at sight. This was the point when the killing of civilians started. The same mistake was repeated in the deployment of soldiers who came to the scene to increase the killing power of the police.
Third Level: Predisposition or malice aforethought: This should probably have been the first level of error. The Nigerian government had been predisposed to use overhanded brute force to crush IPOB members. If the government had been disposed to some dialogue or negotiation or even the use of judicial means, they would have focused at worst on arresting and prosecuting IPOB members. Instead, they were disposed to killing them. To use such extreme violence against an organization that is agitating for self-determination is a blatant violation of International law, regardless of how faulty you may consider their agitation to be. If you remove this predisposition factor, you will not be having this killing spree.
Fourth Level: The Official Reaction to the Killings: Accounting for the dead, treating the wounded and preservation of evidence and witnesses are things a responsible government should do in order to account politically and legally for what happened. But unfortunately, the Government of Nigeria and the Government of Enugu State and the security forces all failed on these. Till date, there is no list of the dead or the wounded. So it has been impossible to identify the dead or cure the wounded or process witnesses who would testify in any judicial inquiry or court trials that may be necessary.
Even if one does not believe in Biafran sovereignty or does not agree with IPOB methods, it is still easy to fault the Nigerian security forces and the Governments for what happened and they should be held accountable accordingly.
Of course, a father will blame his child for being on the road when a drunken driver knocked him down. That does not mean that the incident was not the fault of the drunken driver. Never misunderstand the father. He wished his child had listened to him when he warned him not to go out because there were too many drunken drivers on the road.