WHY SENATOR NDUME CANNOT REALLY STAY IN PRISON: IT IS ALL A SHOW
4 min read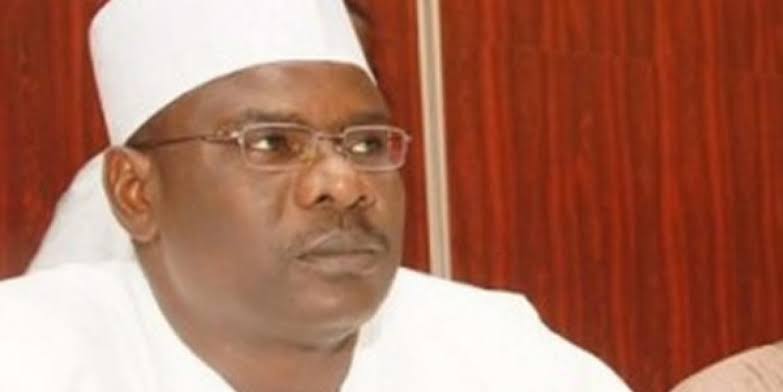 WHY SENATOR NDUME CANNOT REALLY STAY IN PRISON: IT IS ALL A SHOW.
Justice Okon Abang recently ordered that Senator Ali Ndume be remanded in prison "until his property used in suretying Abdulrasheed Maina is sold". Hahahahaha! And this is because the Senator could not produce Maina who has jumped bail. In a related development, the same judge has ordered a member of the House of Representative who stood surety for Faisal Maina, Maina's 21-year old son, to appear in court, having also failed to produce the young boy. Please note that even though the fraud charges faced by the two Mainas originated from the same chain of events, they are being tried as different charges, but by the same court.
Assuming I stop my analysis here, you will already have some questions you need answers to. First, why is it only members of the legislative arm of government standing sureties here? What happened? If that question bothers you, it also bothers others. Does this have any implication on the doctrine of separation of powers? Does this suggest undue politicization of the judicial process? Why is it that this judge insisted that only members of the legislative arm of government could stand sureties when he should have foreseen that it would lead to him sending them to prison? Why must he insist on legislators? Why not just ask for responsible Nigerians as sureties and leave them to bring legislators if they chose to? Because the judge wanted some political drama. There is a reason why courts do not normally allow lawyers, policemen and prison officials generally to stand sureties. But how come this judge insisted on legislators? What if the legislators start summoning the judges for their legislative work? What is this judicial obsession with legislators as sureties?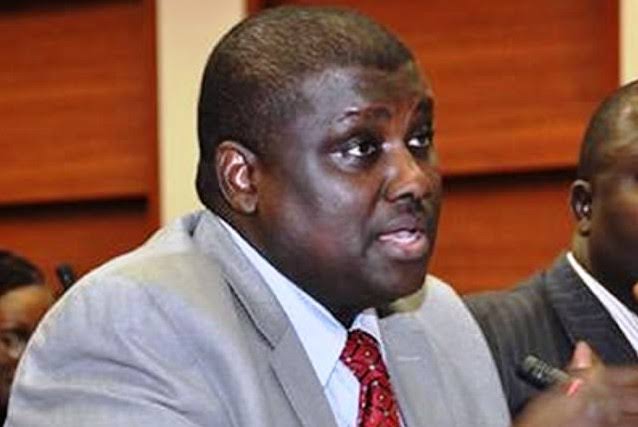 Why shouldn't the legislature pass a bill "clipping the wings" of the judiciary and bar them from insisting on legislators as sureties or bar them from remanding a legislators for suretyship related issues? Now, you are understanding my trajectory. You are sensing that there might be need to check this judicial obsession with legislators as sureties. It is abnormal. It poses potential problems. It unduly interjects politics into the administration of criminal justice. I think this point is obvious when you consider the tension building up as people compare Ndume's situation with Araribe's situation. Araribe is in court of appeal challenging any effort to bind him to the suretyship he provided for Nnamdi Kanu. Ndume has also gone on appeal while seeking bail for him to be released from prison immediately.
Ndume's bail application is coming up today. Rambo predicts that the judge will grant bail because he really has no choice. The judge has maneuvered himself into a sticky political mess. His only way to walk himself out of it is to grant Ndume bail and hope that the court of appeal will somehow come to his rescue and clear the mess before the National Assembly does something more drastic. (Rambo is involved in the draft of a bill intended to be presented to the legislature to address this abnormality).
Justice Abang has gradually grown into a notorious political judge in Abuja. He is the judge used by Government when the government is very interested in a case. Even the IGP publicly preferred Abang in a case between him and the police service commission. Abang wants to convict Maina at all cost. He granted Maina bail on what he thought was very stringent terms. He ordered that the Mainas deposit their American passports and Nigerian passports. He did not realize that no foreign court can seize a passport issued y the United States Government. He did not realize that seizing Maina's passports would not stop any US Consulate from issuing their citizen traveling documents to enable him return to the US. Even Maina did not know this until he sought the professional advice of someone knowledgeable that he met in prison.
Maina and his son are gone. They had reasons to believe they would not have a fair trial in Abang's court. They also were advised that the judge, despite this bluster, would not do much harm to their sureties. Nigeria needs to change how it does things. Also trying Maina in absentia is good for Maina, as it gives him a good ground to void any judgment passed against him in absentia. Also, no foreign government will respect any criminal conviction obtained after a trial in absentia. Nigeria wake up and look in the mirror!