Why Peter Mbah cannot and should not be governor of Enugu State
7 min read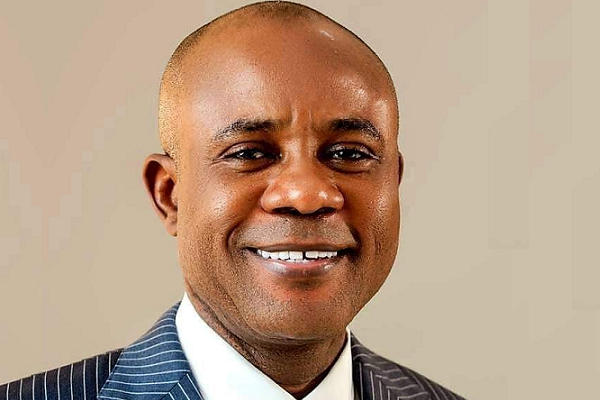 By Emeka Ugwuonye
Yes, I know that this is not the right position to take after the election has been conducted. But that is if the election was free and fair and the result honestly delivered. But where the officials responsible for elections were corrupt and they failed to deliver an honest result of the voting, things will not end with the election. Nobody in his right senses will accept a false result and say it is because the elections are over. The process of deciding who will be the next Governor of Enugu State did not end with the elections because the INEC officials were corrupt. They rigged it. What happened was that due to the corruption of INEC and the rigging of one of the parties, the process of choosing the Governor has moved from the elections to the courts. That is unfortunate, but that is where we are now. So, let nobody think that because the corrupt INEC declared Peter Mbah the winner, it means that Peter Mbah must be the Governor. Totally impossible! We are nowhere closer today to knowing who the Governor is than we were on the 17th of March. The only thing we know now is that if you declare the true results of that election, Mbah cannot not be the winner.
Now, this election petition against Mbah has exposed many things previously unknown about the man. The problem with Mbah now has gone beyond the fact that he did not win the election. It has gotten to the point of showing that he lacked the eligibility to contest the election in the first place and his astonishingly unsuitable and unfit for the office. In other words, even if Mbah had contested unopposed, he will still not be the Governor.
Peter Mbah mindlessly forged everything about himself. He corrupted everything around him. He corrupted the NYSC program. He corrupted the office of the Chief of Staff. He corrupted the office of Commissioner for the ministry he headed in the State. He corrupted many people who came out to support him. He corrupted the election process. And now, he is trying to corrupt the courts by attempting to use the court to silence NYSC as a witness in the petition against him. But as I explained in my previous post, NYSC will not accept the attempt to gag it through a bizarre court order. Indeed, what Peter Mbah did has now ignited the interest of everybody in Enugu. The people are now asking: "Can he do that? Can you force the whole of NYSC to shut up?" Of course, he can't. NYSC will soon file their papers, if they have not done that already, telling the court to vacate this highly questionable order. Otherwise, the NYSC will ignore that order because they will have another order from the Tribunal that will mandate them to proceed and provide every relevant information they have about Peter Mbah's records with them.
Given the pervasive history of Peter Mbah's forgeries, we are now questioning everything else about him. Did he actually graduate from University of East London? Did he graduate from other institutions he must have mentioned in his resumes? The ease with which Peter Mbah forged a lot of things and the desperation with which he tries to cover his forgeries tell you something sinister about the man. As I was going through every piece of evidence in my evidence room, I was shocked. What I observed about Peter Mbah is deeply troubling. I can point out just one here now.
Peter Mbah is a con man who cheats and tricks everybody around him. In 2003, sitting in his office as the Chief of Staff, he conspired to lie to the NYSC officials and claimed that he did his youth service with a law firm in Lagos. Exactly four years after, sitting in the office of the EFCC, he told the EFCC officers that he did his youth service in an unrelated law firm in Enugu. You cannot do your youth service in different states. I asked myself: What was the point of this basic lie? To answer that question I had to draw from what I learnt in criminology on how a criminal mind works. Between 2003 and 2007, Mbah had been three things in two states – a youth corper in Lagos State, Chief of Staff and Commissioner of Finance in Enugu State. When the EFCC asked him to explain his work history within that four-year period, he claimed that he did his youth service in Nnaemeka Agu's Chambers in Enugu, instead of Lagos where he had claimed to have done it or as the Chief of Staff, where he actually was at the time. The criminal mind tries to race ahead of the interrogator. It also tries to volunteer misinformation in order to distract the interrogator. I could see how that happened with Mbah's statements.
Anticipating that the EFCC operatives would detect that he was not in Lagos in 2003, that he was in Enugu in that period, Mbah quickly made a concession, but that was conceding to a violation he considered less grave than the truth. He said he did his NYSC with his "sponsor's" law firm, Nnaemeka Agu's chambers. The concessions he made here were two – (1) you are not supposed to perform your national service in your relative's or sponsor's firm, (2) you are not supposed to perform your youth service while working as a paid public servant as Chief of staff. The criminal mind told Mbah that it was better to admit to small violations in order to hide the fact that he committed more serious violations. The criminal mind will admit to small crimes in order to prevent the investigator from discovering he committed a more serious crime. So, he was willing to admit that he was a youth corper at the same time he was a Chief of Staff, instead of admitting that he did not perform his youth service and that he lied to the NYSC.
My assessment of Peter Mbah has been consistent with his actions since the election. He has tried to use two courts to silence those questioning him on his NYSC records. The first court suggested that his NYSC forgeries were a pre-election matter. The second court order that the NYSC should not provide information it has in its record about Peter Mbah. But in truth, all these were based on the misreading of the various court orders. These courts did not really say what Mbah claims they said. In the latest order, what happened was that Mbah in an ex parte application suggested that the NYSC was confused over his record with them and that some enemies in NYSC had been selective in the information they were giving out. The court order was basically saying to the NYSC: "Hey, hold on. Don't give out information until you have sorted your files out well". But that is wrong on the part of the court. The court cannot control the internal processes of the NYSC. Besides, Mbah has means of challenging any incorrect information that NYSC gives out on him. To try to use the court in such a preemptive strike was ill-advised. Indeed, Mbah is probably up to a different game.
The criminal mind could be quite smart. Mbah is probably working with some elements within NYSC to try to clean up his record and insert in his file things favorable to him. But those people are scared that by the time they do that, the truth would have all been out. But if only someone could slow down the process of releasing information they currently have in his file, they might be able to change the contents of his file and make it look as he wants it to look. But again, too little, too late. Besides, the NYSC as an institution will not allow that to happen. That is why they are seeking to vacate the court order.
The fact is that with Peter Mbah, every manipulation is possible. The man has spent the past 24 years of his life within the Chimaroke Nnamani clan. He has seen how things were manipulated in Enugu State. He has learned that everything is possible in Enugu, that you can do anything and get away with it either because he believes that our people are stupid or too weak to resist. This is the first time he is realizing that Enugu people are fed up with their shenanigans. And for those who may wonder why I have been persistent in challenging Mbah, the answer is simple. An elder does not sit down and a pregnant goat will deliver itself of a baby while tethered. And for those who asked me to pay similar attention to the alleged rigging in the presidential elections, I tell them that charity begins at home. I want to start with my state, Enugu. From there, I can go to the national elections.