PREDICTION: WHAT WILL HAPPEN AS NNAMDI KANU GOES TO COURT
8 min read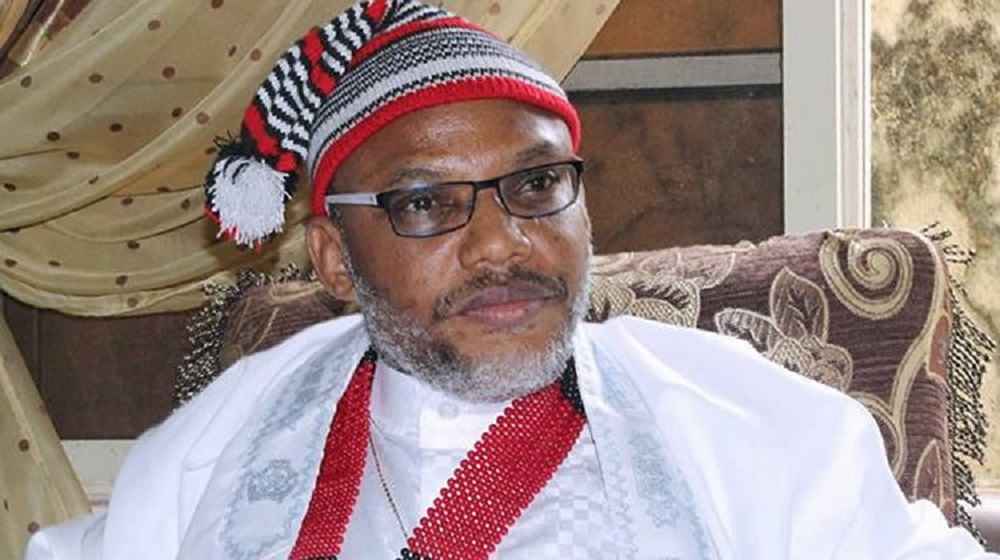 AS NNAMDI KANU FINALLY GOES TO COURT: ISSUES AND ASSESSMENT OF THE LEGAL PROCESS
(By Emeka Ugwuonye, Esquire)
Nearly four months after Nnamdi Kanu, the leader of the IPOB, was dramatically brought back to Nigeria, he will finally appear in court. Since his rendition to Nigeria on Sunday, June 27, 2021, there have been two failed attempts to produce him in court. The first attempt was right after his capture. He was brought before the judge for the perfunctory process of ostensibly legitimizing his detention at the DSS facility. On that occasion, his lawyers were not even informed and he was produced in court without counsel. On the second occasion for him to be in court, he was not produced in court at all, and the reason given by the DSS for not bringing him to court was some unspecified security reasons.
Thursday, 21st October, 2021 will be the third time he is to be brought to court. And this time, he will be brought to court. The Government has maxed out their game in not taking him to court. My analysis here is to explore the details of the intricate game the DSS has played and what the outcome looks like now for Nnamdi Kanu and his lawyers, not to mention his followers and the Igbos at large.
The past four months have witnessed the shadow fight. Now, we are about to enter into the real fight. In my earlier analysis, if you recall, I had warned that what has been going on in the past four months was the decoy, calculated by the Nigerian Government (DSS) to disguise their real battle plan. I also warned that Nnamdi Kanu's lawyers should not fall for that. I am not sure that my warning was heeded, though. So much steam and effort were focused on fighting the shadow war, and it seems that not much attention was paid to the real war ahead, which is now upon Nnamdi and his defense team.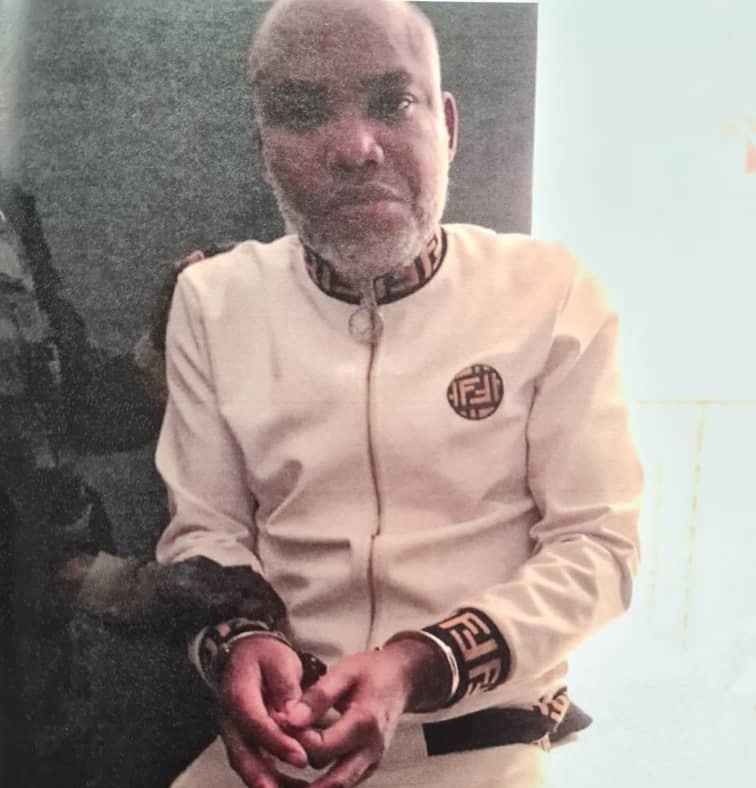 In June, 2021, the DSS could have argued that they brought Nnamdi Kanu into Nigeria on the basis of his assumed role in the events that occurred since 2019. But to do so would mean that they must file charges to back their theories up. However, the DSS did not want to be forced to file charges sooner than they would like to. So, they chose to base their detention of Kanu on the old charges that were outstanding, arguing that he jumped bail. This tactical calculation made it possible for them to hold Nnamdi Kanu for four months without filing charges and without being accused of unlawful detention. That gave them time to propound fresh charges based on evolving events. It is like waiting and watching the direction of the winds while formulating criminal charges against a person.
From every indication, the Attorney-General of Nigeria filed fresh Seven-count charges against Nnamdi Kanu yesterday. Being fresh indictments, the Government is bound to serve these charges directly on Nnamdi Kanu. In a system that is fair and transparent and where there is no axe to grind, the Government should serve a courtesy copy of the charges on Nnamdi Kanu's lawyers or make arrangements for them to be present when Kanu is served so that he could go over the charges with his lawyers and hand the documents over to his lawyers. But clearly, the Nigerian system is neither fair nor transparent. So, I figured that Kanu's lawyers do not yet have a copy of the charges and they may not have it until Thursday when they meet Kanu in court.
Because of the late filing of these charges, nobody should expect that Nnamdi Kanu would be released after appearing in court on Thursday. In fact, his bail will not even come up for consideration on that date. Any pending applications for his release or transfer to the regular prison are rendered of no moment now. The filing of fresh charges is enough to continue to keep him in detention. And the Government of Nigeria can repeat that process again and again. That was the process Nnamdi's lawyers were supposed to be fighting against or preempting, not the pre-2017 charges.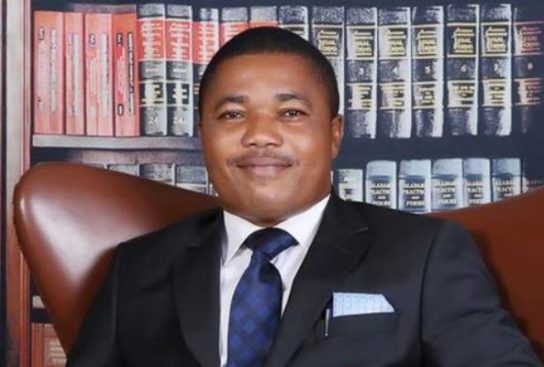 I understand the enormity of defending Nnamdi Kanu against Nigeria and I do not feel comfortable criticizing lawyers in an ongoing case. But really, the team of lawyers for Nnamdi has been in utter confusion and disarray. The lead counsel, as Barrister Ejiofor calls himself, is grossly incapable of shouldering that responsibility involved. He doesn't even seem to understand the challenges and dimensions of this case. It has been mainly a photo-up opportunity for him. First, he spends so much energy to keep himself in the position of lead counsel, rather than showing a clear sense of direction for the defense team that he wants to lead. Second, he lacks a firm grasp of the intricate maneuvers he ought to be making at this point in time. The following are glaring shortcomings:
There is no clear or coherent defense strategy: All Ejiofor has done has been to grant interviews in low-ranked media platforms and blogs, and each interview repeats the political arguments of the case, rather than the law. In other words, he speaks more like an executive of IPOB than as a defense counsel. He harmers on the argument that the Nigerian government should produce Nnamdi in court. Very good, but he never focused on what will happen if Nnamdi is produced in court. To see the deficiency of that argument, Nnamdi will be in court on Thursday, but his situation will be worse after being in court. So, bringing Nnamdi to court was never a strategy per se. It is what happens in the event of him being brought to court that matters. In other words, Ejiofor totally failed to understand that these fresh charges were coming and that they would dislodge any pending application for Nnamdi's release.
There was a total lack of preemption and foresight on the part of the defense that was led by Ejiofor. He needed to have preempted the Government to file these fresh charges in a timely manner such that by Thursday, bail application would be ripe for consideration. He didn't foresee it and he couldn't preempt it. Yet, it was obvious and I repeatedly drew the attention of those who read my writings to that inevitability.
There has been a needless internal conflict among the defense team. And this goes back to Ejiofor's obsession with being seen as the lead counsel, rather than getting the work done. It is obvious to any discerning mind that the best lawyer in the defense team is Barrister Aloy Ejimakor. From the interview Ejimakor gave to the BBC after the arrest of Nnamdi, one could see that Ejimakor is a well-balanced advocate who could address multi-layered dimensions of the case with composure, poise and clarity. The only obstacle that would prevent Nnamdi Kanu from making the best use of the best counsel in his team is that the best counsel in his team is not called the lead counsel. The effort of Ejiofor to ensure that Ejimakor's role did not overshadow his has led to lack of coordination in the work of the defense team. For instance, the best application so far since the current detention of Nnamdi is actually the fundamental rights enforcement application, which Ejimakor initiated in Abia State. That was a strategic strike. He moved to Abia State, away from Abuja. He thus created a process that could likely lead to a court order that could, at the very least, preempt the prosecution and force them to abandon whatever delay tactics they might have been considering.Also, that application filed by Ejimakor could have led to a dramatic order that compels DSS to produce Nnamdi or to release him. Even if such order is not obeyed by the Government, it will yield immense moral and political benefits to the defense down the line.For the obvious reasons, the lead counsel does not seem to be interested in that probably out of the fear that it would highlight Ejimakor as the best counsel in the team. In order to relegate Ejimakor, Ejiofor engineered the idea of bringing Bruce Fein, a celebrity American constitutional lawyer, to Nigeria, even when it is clear that would amount to very little in terms of immediate outcome for Nnamdi Kanu. Nigeria is not the forum where Bruce Fein could be of the best use to IPOB or to Nnamdi Kanu. Bruce Fein will be useful to them in Washington, not in Nigeria. He should help them lobby for American government support, and not to win the case in the Nigerian court. Yet, Bruce Fein was brought in apparently to diminish Ejimakor's role and for some nice photo-up opportunities for Ejiofor.
Going forward, Thursday is the day to look out for. This is my prediction of what will happen on Thursday. There will be heavy security in Abuja. Many streets will be closed by the police, especially near the Federal High Court premises in Maitama. Thousands of supporters of Nnamdi Kanu will gather near the court to show their support. The DSS will bring Nnamdi to court. They are guaranteed now that he cannot be released on Thursday because there are fresh charges and bail has not even been filed, as he has not yet been arraigned for these charges. As part of the arraignment proceeding, the charges will be read to Nnamdi and he is expected to plead not guilty. The court will adjourn to a date in late November or December. If there was already a bail application pending on these charges, the court will likely give a short adjournment for the purpose of hearing the bail application. But in the absence of any pending bail application, the court will likely give its standard adjournment period which will get into December.
Ohaneze will be there in court. Some Igbo politicians will be there in court as well, because they want to court the support of Nnamdi Kanu's sympathisers. I can see Senator Ifeanyi Ubah in the forefront of the Igbo politicians in court on Thursday. One person that will not be there in court is IPOB's best friend, Femi Fani-Kayode.
Be it as it may, Nnamdi Kanu is nowhere near being released. Nothing serious will happen on Thursday, other than the arraignment. All pending applications for the release of Nnamdi Kanu will either not be argued or be of no use, if argued. And there will be a continuing problem over which lawyer should present the argument in court. Ejimakor is more articulate, better educated and very much senior to all the other lawyers in the team by as much as ten-year post call to the next lawyer in seniority. If Ejiofor argues the case with Ejimakor present in court, that will undermine seniority without justification. And that is the problem we are talking about when we refer to the counterproductive rivalry and envy among the defense team.