What is wrong with Africans? — By Tochukwu Ezukanma
5 min read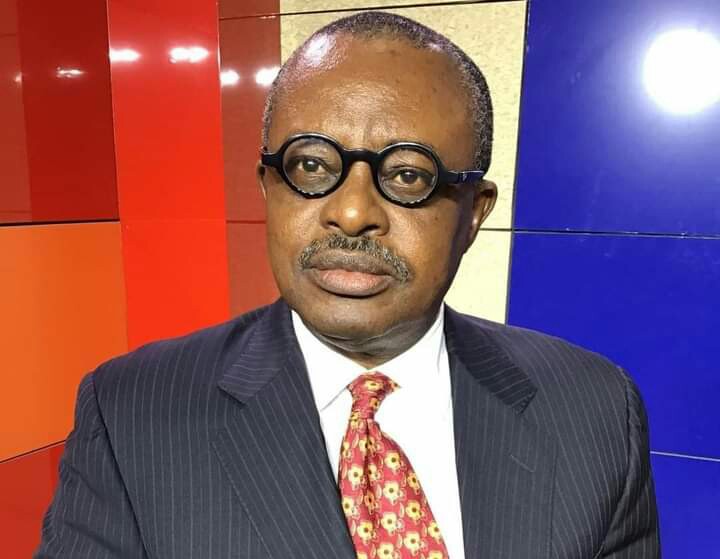 In his Philosophy of History, the 19th Century German philosopher, Friedrich Hegel, wrote so disparagingly about Africans, "The African exhibits the natural man in his wild and untamed state; there is nothing harmonious with humanity to be found in his character". And "the undervaluing of humanity among them reaches an incredible degree of intensity: cannibalism is looked upon as quite customary and proper. The devouring of human flesh is altogether consonant with the general principles of the African race." We can disregard Hegel on the grounds that, as of the 19th Century, the Europeans' prejudiced and inadequate knowledge of Africa could not have given an accurate and objective account of Africans.
In the late18th Century, Thomas Jefferson wrote, "People of African descent are inferior to whites in mental aptitude; emancipation policy permitting racial interaction was a criminal injustice to the freed slaves as well as a biological travesty against the distinction that nature has made". In the early 20th Century, a Harvard University student, Franklin Roosevelt, spoke about Americans solving the Negro problem by making "a man out of a semi-beast". We can also dismiss these derogatory opinions of Africans by two White Americans because, unlike no other nation in history, slavery tortured the American conscience. It was very hard to justify slavery in a country founded on the creed that "all men are created equal" So, the justification for slavery in America was found in sweeping racial theories that held that Blacks were not really human, but beasts that happen to look human.
In the 1980s, the then Apartheid South African president, Peter Botha said, "Black people cannot rule themselves because they don't have the brain and mental capacity to govern society. Give them guns, they will kill themselves. Give them power, they will steal all the government money. Give them independence and democracy, they will use it to promote tribalism, bigotry, hatred, killings and wars". We can argue that Botha needed to defend the Apartheid system in South Africa by reinforcing the false, but prevailing, notion of the genetic superiority of the White races. Understandably, he blamed the social and political handicaps of Africans squarely on their racial inferiority.
While we can excuse away so much for Africans, there are a number of irrefutable worrisome facts about Africa that we must inescapably confront. For example, in January 1943, on his way to a meeting with the British Prime Minister, Winston Churchill, in Casablanca, the American president, Franklin Roosevelt, passed through Bathurst, Gambia. He called Gambia a "pestiferous hole", and predicated that Africa will remain a major source of problems and setback for the entire world for many years to come. Is Gambia, like many other African countries, including Nigeria, not a pestiferous hole, and has Africa not remained a major source of problems and setback for the entire world?
And, even, as we impugn the motivations for Botha's deprecating statements about Africans, the political and economic realities of Nigeria and many African countries validate his summation. Have we not used the guns designated for the maintenance of law and order, and defense of the country to kill ourselves in coups, civil war, terrorism and banditry? Are those in power not notorious for stealing government money? And have we not used our independence and democracy to promote tribalism, bigotry, hatred, killings and wars?
What is wrong with Africans? Are we genetically inferior to the other races of the world, and consequently, lack the "brain and mental capacity to govern society", and inevitably, populate "pestiferous holes" that invariably remain "major sources of problems and setback to the entire world"? The answer is no, absolutely no. The problems of the Black man are not genetic; we are not genetically inferior to any human race. Like any other human race, we have the brain and mental capacity to govern societies and build great countries, and earn the respect and admiration of the other peoples of the world. Our problems are attitudinal and cultural.
As Harry Barnes rightfully noted in his Intellectual and Cultural History of the Western World, "All efforts to prove the superiority of one race or sub-race of man over another turned out unsuccessful". It is not race, but culture, cultural skills and attitudinal disposition that are most significant in determining human development. The differences in social accomplishment and human development between races, for example, White and Black, are more cultural and attitudinal than genetic. "Race is strictly a physical matter that has no relation to intelligence and cultural attainment."
In the age, when the Greeks and the Romans held sway over the civilized world, the Nordic tribes of Europe – the ancestors of the Germans, English, Danish, etc – were "not civilized into an orderly community". They were barbarians: the most primitive, barbarous and ferocious Europeans. Although their genetic and racial make-up remained the same, today, they are the most advanced, enlightened, and progressive of all Europeans. What brought the dramatic change in their social accomplishment and human development? It was their culture, traditions, cultural skills and mindset that changed over the centuries.
Despite their dazzling achievements in science, literature, administration and jurisprudence, and reign over the civilized world up till the early centuries of the Christian era, the Romans (Italians), had by the 19th Century degenerated to the point where Napoleon Bonaparte considered them, "ill-suited for freedom, and incapable of self-government." And "His many contemptuous utterances about Italians are crude and (deprecating) to a point that any historian (will be) embarrassed to quote them." Their subsequent backwardness was not a result of change in genetic or racial make-up, but culture and mindset.
The problems of Africans are not racial, but historical, cultural and attitudinal. Thus, like other races that, over historical ages, broke out of their barbarian and crude ways, and into enlightenment and progress, we are muddling our way through a historical phase that pre-stages our evolution of progressive cultures, and cultivation of progressive attitudes, which will propel us to join in the social, political and scientific advancement of the other races of the world. When and how this will happen is up for conjecture.
Tochukwu Ezukanma writes from Lagos, Nigeria
maciln18@yahoo.com
0803 529 2908