We were not raped by those who stole our phones — Akwa-Ibom corp members
2 min read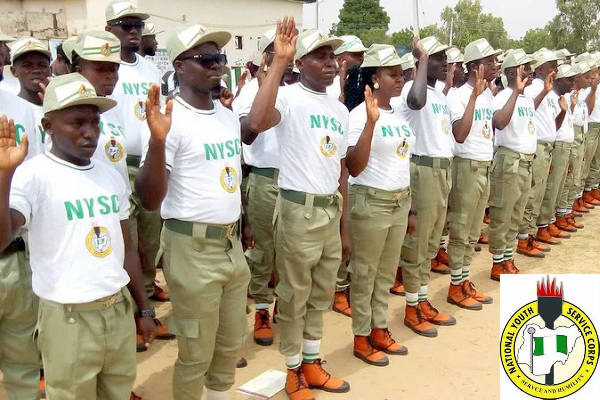 …Akwa-Ibom remains safest for our activities — NYSC boss
Contrary to earlier reports in a national newspaper and some online media platforms, the burglars who robbed Corps members of valuables at their residence along Udo Ekong Ekwere Street, off Information Drive, Uyo, Akwa Ibom State, did not rape or physically assault them.
The victims of the robbery incident who spoke to reporters in Uyo said the operation which lasted for about 20minutes occurred when some assailants broke into their compound and dispossessed them of valuables ranging from phones, laptops and cash.
Some of those who spoke, Richard Ebube and Akilah Chichasa said they were astonished to see the reports of rape on the media when no such incident occurred.
There may have been six or seven of them, but only one entered my apartment and I only saw him using a torchlight and he immediately asked for my phone and my laptop.
He didn't look at my face picked the phone as I told him I had no laptop.
"I hid my small Nokia phone in the cloth I was wearing and when they all left, I quickly brought it out to call the landlord to report the incident since we didn't have the contact of the police," Akilah said.
"It was about 1.30am when the incident happened and we were surprised that the vigilantes that usually patrolled our street, where nowhere to be found throughout the incident," Richard lamented, adding that he was disappointed to see the media reports that they were assaulted and raped when no such incident occurred.
The State Coordinator, NYSC, Mrs. Chinyere Ekwe who had also visited the spot of the incident in company of the State Police Commissioner, Mr. Olatoye Durosinmi, also dismissed the report of the rape as unfounded.
She appealed to the social media platforms, particularly, Punch newspaper, to exercise restraint and not sensationalize such unfortunate incident as the consequences on the psychology of parents and guardians of Corps members in the state would be dangerously affected.
Mrs Ekwe expressed confidence that the State Commissioner of Police who had launched an investigation on the matter that the culprits will soon be apprehended.
She commended the Police boss for re-intensifying surveillance around locations where corps members reside, adding that it has further boosted their confidence.
"Akwa Ibom is very peaceful and Corps members here are really in high spirit and are going about their lawful activities and make use of the security phone lines already provided, while in distressed situations."