We have no agreement to support Bola Tinubu — G5 govs
1 min read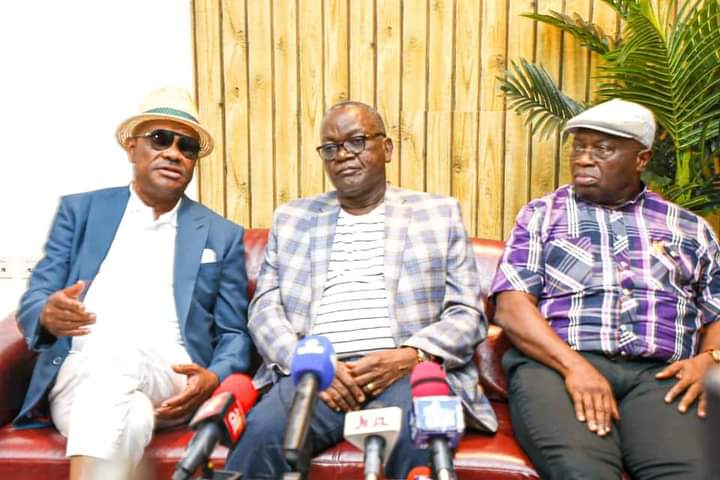 Governor Samuel Ortom of Benue State has dismissed reports that the G5 Governors have reached an agreement to support the presi- dential candidate of the All Progressives Congress (APC), Senator Bola Tinubu.
There were speculations that the five aggrieved governors of the Peoples Democratic Party (PDP) had met and agreed to back Tinubu's presidential bid.
But speaking on phone from London to the Nigerian Tribune, ortom debunked any form of agreement.
The governor stated that there is no such thing, disclosing that they will not be afraid to tell Nigerians whatever they may be involved in.
According to the Governor, with their standing and experience, if they come to any decision, they will be the ones to inform Nigerians.
On if they are backing Tinubu, Ortom declared: "It's not true. There is nothing like that. As experienced as we are, if we are doing anything, we will let the public know."
When told that there are reports that the PDP may expel them if they back another presidential candidate, one of the aggrieved governors responded: "Let them try."
He, however, did not give details of what the group would do if indeed the party carries out such threat.