Ward tour: Itumbauzo community hails sen. Kalu, describes him as promise keeper
2 min read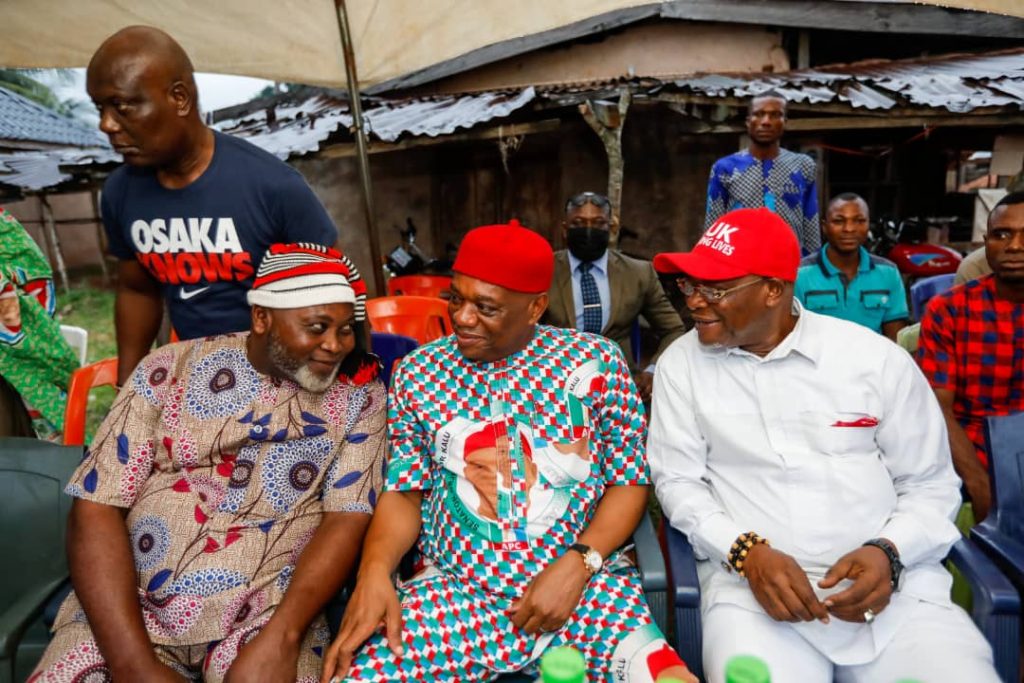 Scores of community dwellers at Itumbauzo have hailed Senator Orji Kalu for fulfilling his campaign promise with regards to the ongoing construction of the Itumbauzo – Ntalakwu Road linking them to Akwa Ibom.
They made the remark on Wednesday during the Town Hall meeting organised by the Abia-North Senator to evaluate his three years in office as a Senator since his election in 2019.
According to Kalu, his visit is a non political but a legislative activity aimed at collating additional needs of the community as the Senate prepares to pass the 2023 budget set to be Presented by President Muhammadu Buhari.
While acknowledging the appreciation of the community for facilitating the construction of the Ntalako Road, Kalu reminded the community that he's ability to attract road and other key infrastructure projects is an addition to his constitutional duty of making laws, noting that such duties were that of the state Government.
He assured the community that they wouldn't be denied their democratic dividends, stating that he is a working tool of God. Kalu divulged that rather than rest he decided to use the Senate recess to touch each wards.
He said" I just decided to come and visit you , I just came to look at you , greet say hello and ask God to bless you people. I came to inspect the road, it was when I was Governor that I built that road. It was abandoned but I continued its construction. Thank you for supporting me.
"The Senate is in recess. I could have stayed in my house but I said it would be nice to tour the constituency. I said let me come so I can know what more I can do for the community. I'm not a Governor, I'm just a working tool of God.
"This road can never be the same , I'll make sure it is better. The road is not just for the community but for me and even my family members. I'll make sure you get what is due for you.
Concluding, the Senator beckoned the community to unite and clear the bushes beside the road in order to assist the contractor finish the jobs. Kalu also highlighted and explained the 51 bills and 30 motions he sponsored at the Senate.
President General of the community, Mr. Iseh Daniel expressed the gratitude of the community. He also conveyed their resolve to support Kalu's bid back to the Senate.