Uyo rally: Tinubu goofs again, says he made Atiku senate president
2 min read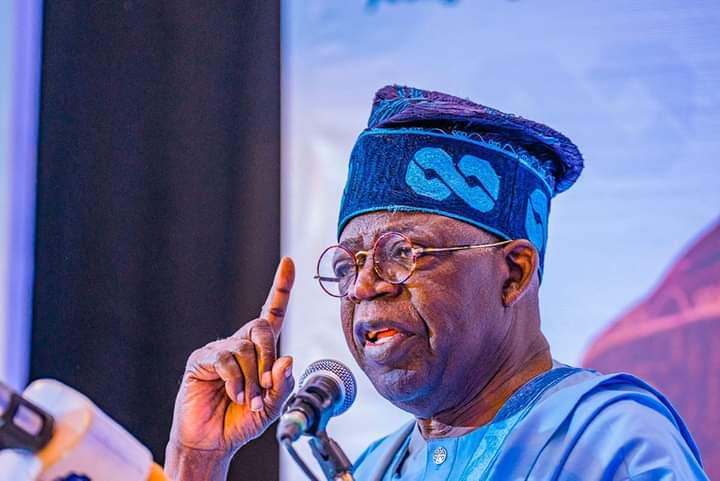 …says he built Lekki deep sea port
Mr Bola Tinubu, the presidential candidate of the All Progressives Congress (APC), on Monday, claimed that he made Alhaji Atiku Abubakar senate President who he alleged used that position to sell off the assets of the country.
Mr Tinubu spoke in Uyo at a campaign rally where he said that he also completed the Lekki Deep Sea port, a project that was recently commissioned by president Buhari a week ago.
The former Lagos governor also accused Atiku of scoring F-Level (F-9) in his outings against presidents Olusegun Obasanjo, Goodluck Jonathan and Muhammadu Buhari.
The APC presidential hopeful however, said that God answered his prayer when he said Emilokan just before the APC presidential primary.
He said, "When I prayed and prayed and I said Emilokan, God answered that prayer and through you people, I got the ticket. For that ticket I am grateful but nobody gets credit for an incomplete ticket. The assignment is not complete until you vote. You have the PVC.
"We will do mechanized farming. We will build your deep sea port. I have completed the Lekki Deep Sea port in Lagos,"
His claim of having built the Lekki Deep Sea Port was immediately hit with an interlude from praise singers who immediately burst into a chorus "on your mandate we shall stand…"
Continuing after the interlude, Tinubu opened up on how he made Atiku senate president.
He said, "They don't have mandate, what they have is ice cream it melt. They are yeye people. Atiku when we make am Senate President, abba you sell this you sell that…everything we have you sell am, we become skeleton, Atiku no care.
"I was the one who rescued him when Obasanjo wanted to roast him like a goat meat.
"The Niger Delta youths you begged him that time he ran away to Dubai. When election came again, he came for stomach infrastructure. He came to us in Lagos and we rehabilitated him and gave him ticket he used it to collect money and went back to Dubai.
"This time around we said we are tired and we are not going to give you our votes. He faced Obasanjo, he failed. He faced Buhari he failed. He failed with Jonathan. He failed all classes, you know what they call F-Level when you he got F Level."