Utomi denies receiving campaign fund from Tinubu for Obi
2 min read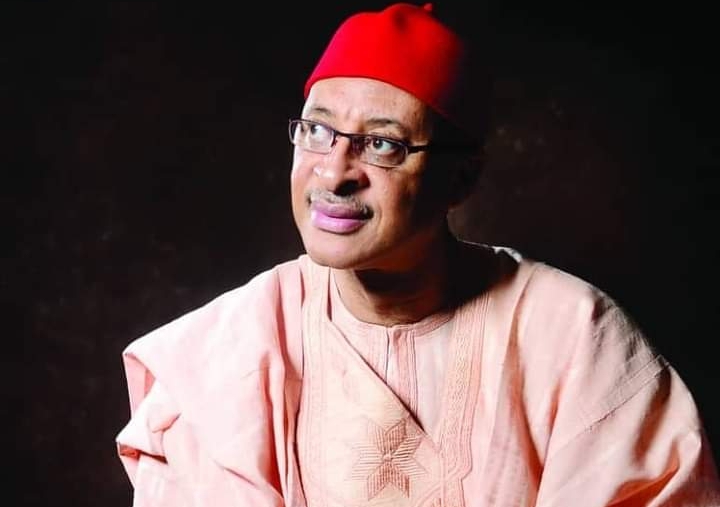 Prof. Pat Utomi, a Labour Party chieftain, has reacted to an allegation that he was used by President-elect, Bola Tinubu, to step down for Peter Obi as party's flag-bearer, which in turn, reduced the winning chances of the Peoples Democratic Party (PDP) presidential candidate, Atiku Abubakar, in the February 25 poll.
Utomi was reacting to the statement credited to the governorship candidate of the Labour Party (LP) in Oyo State, Tawfiq Akinwale.
Akinwale, on Wednesday, May 24, revealed in an interview that Tinubu asked Prof. Utomi to step down for Peter Obi in the build-up to the 2023 general elections.
Akinwale when he appeared as a guest on a radio programme on 101.7 YES FM, Ibadan, Oyo State, alleged that Obi received campaign funds from Utomi, whom he described as Tinubu's "son."
"In the buildup to the 2023 elections, Obi who had purchased the nomination form of the Peoples Democratic Party (PDP), suddenly announced his exit from the party.
"Initially, Pat Utomi had secured the LP's presidential ticket, but when Peter Obi said he resigned from the PDP and joined the LP. Bola Tinubu, a master political strategist, quickly told Utomi, that everyone knows to be his son to step down for Obi.
"The "president-elect" saw in Obi's presidential bid, a good chance to reduce the winning chances of the presidential candidate of the PDP, Atiku Abubakar.
"What Peter Obi didn't know is much more than what he knows, he started collecting campaign funds from Utomi, while Tinubu was giving the money to Utomi.
"This went on until Obi's presidential campaign got to a stage it went beyond target. Obi was used without him knowing," Akinwale said after announcing his departure from the party.
In a swift reaction, Pat Utomi on his Twitter handle on Thursday morning wrote, "As I watch the desperation with which past acts sown in love for the common good is unearthed and bent into disinformation regarding the present I am thankful that in the end truth is the only thing that prevails when lust for power is consumed by its own negativity. So I ignore."