Update on Hushpuppi's Case: Transferred to Central District of California
4 min read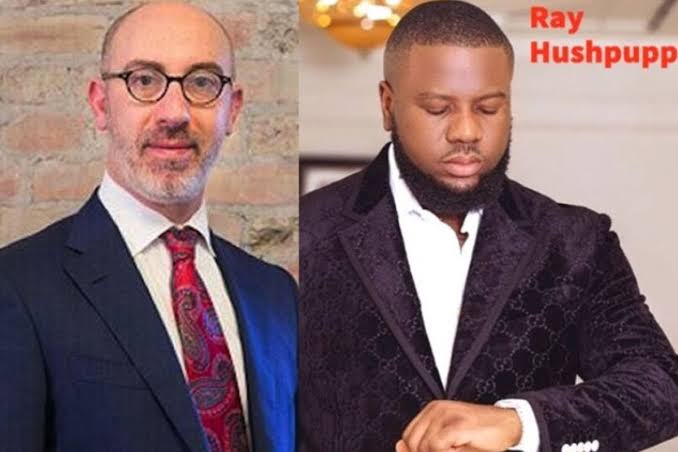 From every indication, the arrest of Raymon Abbas, an Instagram celebrity with over two million followers, remains the biggest high profile international arrest of a Nigerian for internet scam. The amounts of money alleged to have been stolen by Hushpuppi and his gang, coupled with popularity, saw to it that his case toped the news chat for two weeks.
Upon his arrest in Dubai based on some cooperation between the FBI and UAE police, Hushpuppi was moved from Dubai to Chicago. A few issues needed to be clarified at this juncture. Was there an extradition treaty between UAE and the United States? No! On what basis then would UAE send a Nigerian citizen to the United States for prosecution for a crime? Alternatively, on what basis would the United States in absence of extradition treaty, arrest a Nigerian in Dubai for fraud and fly him to the United States?
The UAE had only two options: either to prosecute Hushpuppi in Dubai or to deport him to his country, Nigeria. Gal Pissetzky, a Chicago based lawyer representing Hushpuppi, was right when he described the movement of Hushpuppi from Dubai to the US as an act of kidnapping. However, this apparent violation of the rights of Hushpuppi will not affect the jurisdiction of the US federal courts to try him. It is totally irrelevant to the court how a criminal suspect enters within the jurisdiction of the court.
Hushpuppi landed first in Chicago, where he was taken to the federal district court for a detention hearing. On Tuesday, 14th July, 2020, Hushpuppi and his co-accused were transferred from the Illinois District (Chicago) to California. This raises the question: why didn't the FBI move Hushpuppi straight to California; why the stop in Chicago? The only explanation for this is just logistical convenience for the FBI. They would take the next available means of getting him into the United States. It doesn't matter where in the United States he lands first. Any Federal District Court will have the jurisdiction to process him for onward transfer to the particular district where the case is to be tried. The critical thing was for the FBI to quickly subject his detection and further handling to the authority of the courts. His arrest was done pursuant to a warrant and he must be presented to court without delay.
For the first three weeks of his arrival in the US, the judicial proceedings were focused on pretrial detention and onward transfer. The question of bail was presented to the court. It was for bail pending pending transfer. The court denied bail and remanded Hushpuppi in a Chicago prison. Though the reason given for refusal of bail was that Hushpuppi posed a significant flight risk, it would have been hard to grant him bail when transfer to another district where he would be tried was looming. A more usual practice is to leave the issue of bail to be better and more comprehensively determined by the District Judge that would try the case. Therefore, expect another bail application to be made in California before the trial judge. It is likely that the California District will grant him bail on well tailored terms and conditions, which includes no access to the internet.
Note, however, the case of Ghislaine Noelle Marion Maxwell, a British socialite, known for her association with financier and convicted sex offender Jeffrey Epstein. Ms. Maxwell was recently denied bail in the Southern District of New York because she was found to pose a flight risk. If the reasoning and judicial attitude in Maxwell case were to obtain in Hushpuppi case, he may be denied bail pending trial.
Hushpuppi was automatically detained in California upon arrival there. In few days period, there will be another detention hearing in California, followed by initial conference during which the Court will issue some scheduling order for the case.
EculawNews legal analysts believe that the US Justice Department will file a superseding indictment which will add more charges to the present indictment. Our analysts also believe that Hushpuppi will most likely enter into a plea deal that will send him to prison for about six to ten years, rather than face a full try and risk conviction and a sentence that could be more than 20 years.
According to EculawNews legal analysts, the District Attorney (DA) and his team have considerable leverage here. They are keeping Hushpuppi and co-defendant apart, both represented by separate lawyers pursuing their defense separately. The two men will not be allowed to communicate with each other. They will soon turn against each other, each seeking to cooperate more with the DA in order to get a better plea deal. So, conviction is as good as guaranteed. Further, it is not clear whether Hushpuppi still has funds for legal fees. Defending a case of such complex set of facts located in many countries will be costly. Without the funds for lawyers, Hushpuppi will be forced to accept any plea deal offered by the DA.