Understanding the predicament of Chimaroke — By Jones Fcc Onwuasoanya
3 min read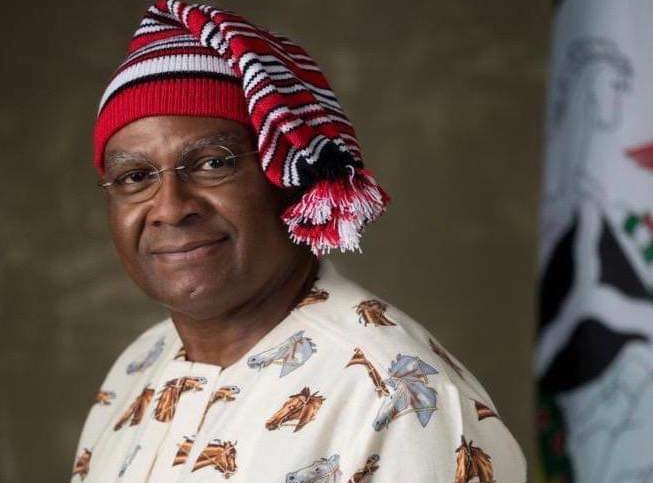 Former governor of Enugu State, Senator Chimaraoke Nnamani has recently found a new past time in insulting the majority of the youths of Nigeria. He has turned himself to a villain of all patriotic Nigerians and has put himself forward for the suicide mission of standing on the way of a moving train.
For the avoidance of doubts, the undoubtedly cerebral Nnamani and founder of the Ebeano Movement in Enugu hasn't always been the villain he is fastly becoming. He was one of the first prominent politicians to declare his "Obidience" to the New Nigerian project being piloted by Mr. Peter Obi. His sudden turnaround into becoming one of the most vocal, albeit, incoherent critics of the New Nigerian Movement is not completely surprising. Let me tell you why;
For a man who is allegedly, still undergoing some kind of mental rehabilitation following his long and tortuous travails in both the hands of his estranged political God son and the Economic and Financial Crimes Commission over credible allegations of using stealing State funds and abusing the trust of the people of Enugu State, it could be that some forces have blackmailed him with a threat to dust up some of his dirty files if he doesn't denounce his support for the Obi project. The desperation with which he has gone about his attacks against patriotic Nigerians who have chosen to take their fate in their own hands can only suggest a man who is not really free.
But who could be blackmailing the erstwhile godfather of Enugu politics and the grandmaster of the Ebeano coven?
That Chief Nnamani is still walking free, after all the drama and seeming watertight evidence tying him to embezzlement of public funds and mindless abuse of trust, is a big surprise, even by Nigerian standard. Some people suggest that the former Enugu governor might have found a way of reaching some understanding with powerful individuals within the ruling Party, who probably hid his file away and made his investigation endless. So, any of those powerful individuals could remind him that he has some unfinished business with the anti-graft agency, and probably demand of him to lead a futile campaign against the Obi movement. This can explain his swivel between lending a voice for Tinubu's candidacy and crying more than the bereaved on issues affecting Atiku's presidential campaign.
Since 1999, the PDP in Enugu State doesn't seem to have faced any credible threat of displacement than it is facing currently from the Labour Party, and a subtle reminder from a PDP bigwig or a group of them to the former governor that the displacement of the PDP can mean, a return to the political wilderness from where he was rescued. For a man who was almost retired from politics by his own Godson, the mere thought of returning to political oblivion can be frightening and might be enough to enrage him into becoming an embarrassing noisemaker.
At the time Senator Nnamani initially declared his positive disposition to the Obidient Movement, many people never knew it is going to get this serious and widely embraced by Nigerians. So, it was easy for Chief Nnamani and the members of PDP in Enugu to feel that they could just catch some cruise with Peter Obi's name. But, with the unstoppable popularity of the Labour Party across Nigeria and the quality of candidates the Party they are presenting across different Constituencies, many of the "old school" and "structure" politicians are becoming threatened. They are seeing their chances of election or reelection dissolve before their own faces. So, beyond being blackmailed by anyone, Chief Nnamani might also be fighting for his political survival, the best way he sees fit.
Whatever be the case, I wish the Enugu East Senator would understand that a thousand of him cannot stop a vision which time has come.