UK govt deports Nigerian aged women, homosexuals, others
2 min read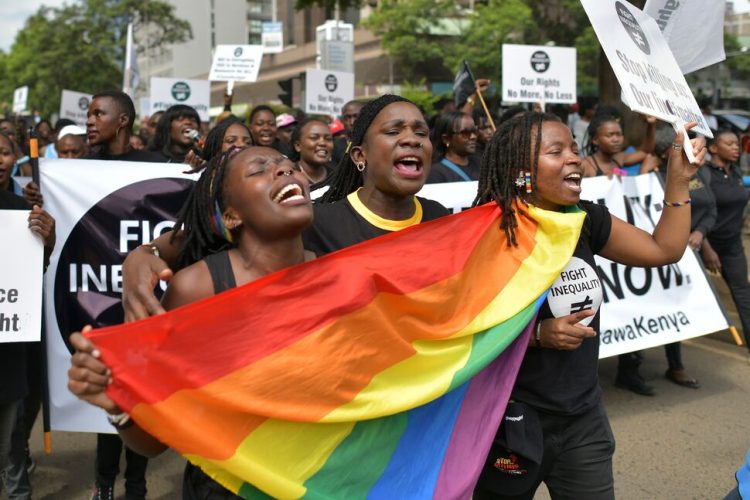 A flight chartered by the U.K. government, carrying at least 21 people from Nigeria and Ghana, has landed in Lagos, Nigeria.
The U.K. has at the same time announced a "major new agreement" with Nigeria to collaborate on migration issues, following similar arrangements with Ghana and Rwanda, Forbes reports.
It was gathered that the deportees, who are mainly aged women and some members of LGBTQ communities seeking asylum, arrived at the Murtala Muhammed international Airport, Ikeja on Thursday.
13 Nigerians were moved to Lagos on the June 30 flight, according to the UK Home Office, which is responsible for migration issues in the country.
The flight then carried on to Ghana, where eight Ghanaians disembarked. The flight is believed to have been operated by Portuguese charter carrier Hi Fly, but the company did not respond to a request to confirm. The Home Office declined to comment.
It is unclear why exactly the people on the plane were deported, though the Home Office described 11 of those removed as "foreign national offenders" and a further 10 as "immigration offenders."
Typically, a deportation order is made when a foreign national is convicted of an offence and sentenced to at least 12 months. These can range from serious crimes, to something as minor as shoplifting or drunk driving.
The Home Office stated the combined prison sentences for the 11 foreign national offenders was over 64 years, which is around six years on average.
According to a UK government minister, over 10,000 people had been deported from the U.K. between January 2019 and May 2022.
Earlier reports show that a Nigerian asylum seeker, Adeniyi Raji who fled to Britain to avoid prosecution for being gay was among the persons facing imminent deportation to their home countries.
"I'm in the UK because I need protection. If I'm returned to Nigeria, they will kill me," Raji said in a 2017 interview with the Guardian UK.
In 2017, he faced deportation to Nigeria but was later permitted to continue staying in the UK.
Also in 2018, Adeniyi Raji faced similar deportation after being held for six months in an immigration detention centre.
Raji shared screenshots of death threats he had received from someone in Nigeria.
"So after all that we did to you before, you are still a practising homosexual. Wait until we see you down here, that will be the end of you," a message from one of those threatening Raji's life read.
In Nigeria, homosexual acts are punishable by up to 14 years in prison based on an Act signed by former President Goodluck Jonathan on January 7, 2014.
Gay marriages and displays of same-sex affection are also outlawed in Nigeria. After Pakistan and Bangladesh, it is the country that produces the largest number of asylum claims based on sexual orientation.