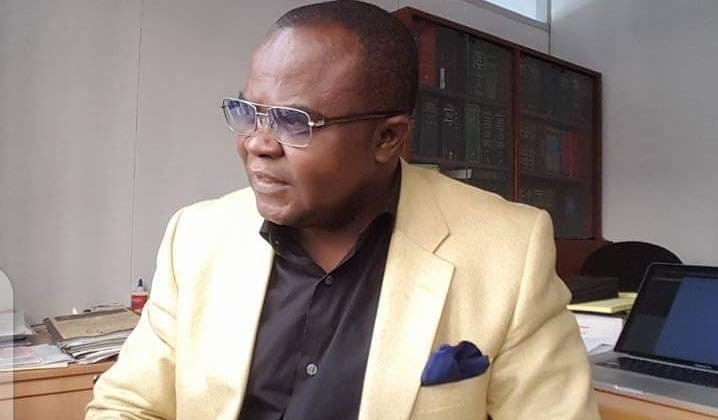 The founder of the founder of an independent advocacy organization, The Due Process Advocates, Bar Emeka Ugwuonye has today won a 10 years legal battle with the Nigerian Police.
In an emotion laden message titled "YOU WILL NEVER UNDERSTAND WHAT I WENT THROUGH" to his members the Founder recounted his ordeal at the hands of the Nigerian Police Force.
Find below extracts of his message.
YOU WILL NEVER UNDERSTAND WHAT I WENT THROUGH
How could a Harvard trained lawyer, one of the best trained lawyers in the world, suddenly become a crook a fraudster in a third world country and even poorly-trained police officers were harassing him? How would a person who was one of the best in his class all the way to Harvard be rubbished in Nigeria? I knew I had to suffer, but in the end I shall win.
Well, I will say more later. I'm emotional right now. It has been ten years of fighting the most powerful evil force on earth – the Nigerian State. I was arrested on February 14, 2011 while I was coming into Nigeria. And on 2nd July, 2021, it came to an end. I won. Within the period of my battle, I set up one of the most intelligent and strategic organizations in Africa, called DPA.
I want to thank all DPA members, our great Admins, those of you that have truly supported me despite the humiliation I was put through. They called me names but most of you remained loyal to me. They arrested me, but many of you continued to be loyal and respectful. They detained me, but many of you stayed with me. Despite everything, you stayed with me. You gave me the strength to fight. Today, I am grateful to all of you. Please, wherever you are today, get your best drink. Drink it on my account. I shall owe you whatever your best drink costs.
I will be returning to the United States soon, first time in more than 2 years. I will make sure the world will hear about DPA. I will establish a DPA Institute at Harvard.
God bless all of you.
With much love
Emeka Ugwuonye