U.S. kills al Qaeda leader Ayman al-Zawahri in drone strike
2 min read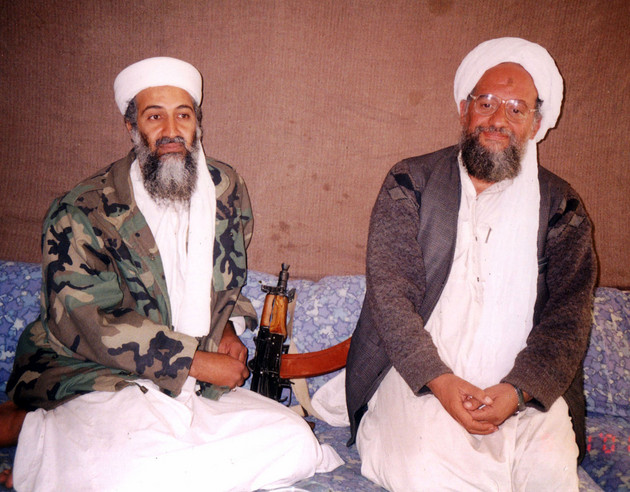 The United States killed al Qaeda leader Ayman Al-Zawahri in a drone strike over the weekend, an operation that included tracking him down through his family, a senior administration official confirmed to reporters.
The strike, carried out by a CIA-operated Air Force drone, occurred at 6:18 a.m. Sunday local time in Kabul as the al Qaeda leader stood on the balcony of his house, the official said. A person familiar with the operation separately said it took "a few days" to confirm the killing because the U.S. doesn't "have many assets on the ground."
Zawahri never achieved the household name status of his predecessor, Osama bin Laden, but his killing is nonetheless a major win for the United States in the ongoing struggle against Islamist terrorism, especially as the United Nations warns that the terrorist group is outpacing its peers — like the Islamic State — as a long-term global threat.
In a speech announcing the operation, President Joe Biden said he gave the final approval to kill Zawahri, who was still planning attacks against the U.S. and its allied. "Justice has been delivered, and this terrorist leader is no more," he added. Minutes before that address, a senior administration official spoke to reporters on how Zawahri was hunted, found and then killed.
"This year, we identified that Zawahri's family — his wife, his daughter, and her children — relocated to a safe house in Kabul," the official said. "We then identified Zawahri at the location in Kabul through layering multiple streams of intelligence." The terrorist leader's habit of standing on his balcony allowed the U.S. to observe him and confirm his identity.
"The president received updates on the development of the target throughout May and June," said the senior official, and on July 1 Biden received a briefing on a proposed operation while in the White House Situation Room. CIA Director William Burns, Director of National Intelligence Avril Haines and national security adviser Jake Sullivan, among others, were in that meeting.
"The strike was ultimately carried out at 9:48 p.m. Eastern on July 30 by an unmanned aerial vehicle. Two hellfire missiles were fired at Zawahri.… Only Zawahri was killed in the strike," the official said, saying there's no evidence of any other loss of life.
Zawahri was an Egyptian who took over al Qaeda after the U.S. killed its longtime leader bin Laden in 2011. A physician, he founded Egyptian Islamic Jihad, a militant group that merged with al Qaeda in the late 1990s. He had been indicted for his suspected role in the 1998 bombings of the U.S. embassies in Tanzania and Kenya.
The announcement comes nearly a year after the United States finished withdrawing from Afghanistan, the country it invaded in 2001 following the Sept. 11 attacks masterminded by bin Laden.
Source: Politico