U.S. announces $3bn military aid for Ukraine
3 min read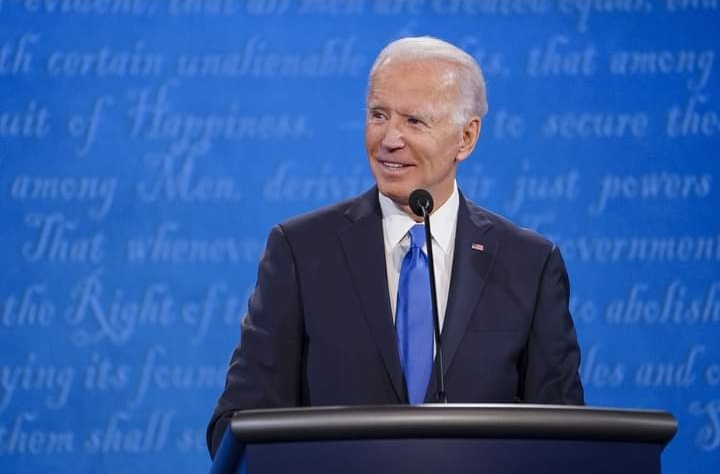 U.S. President Joe Biden on Wednesday announced nearly $3 billion in new military aid for Ukraine to coincide with the country's Independence Day celebrations.
"I know this Independence Day is bittersweet for many Ukrainians as thousands have been killed or wounded, millions have been displaced from their homes, and so many others have fallen victim to Russian atrocities and attacks," Biden said in a Wednesday statement.
"But six months of relentless attacks have only strengthened Ukrainians' pride in themselves, in their country, and in their 31 years of independence," he said.
Referring to it as "the biggest tranche of security assistance to date," the White House said it would provide $2.98 billion of weapons and equipment.
"This will allow Ukraine to acquire air defence systems, artillery systems and munitions, counter-unmanned aerial systems, and radars to ensure it can continue to defend itself over the long term," it said.
Ukraine was marking both its national day and six months since Russia launched its invasion.
In a video message distributed to mark the occasion, President Volodymyr Zelensky reiterated his stance that Kiev would not cede territory to the Russian forces.
"For us, Ukraine is the whole of Ukraine," Zelensky said, adding that this included the Donbass region in the country's east, the Crimean peninsula and all regions under Russian occupation.
"We will fight until the end," he said in the emotional speech recorded on Kiev's Independence Square, where destroyed Russian tanks and other military equipment could be seen.
The video message was illustrated with footage from the war.
Zelensky and his wife Olena also took part in a "prayer for Ukraine" in Kiev with representatives of all faiths, according to the president's office in Kiev.
Pictures showed the couple with representatives of Christian, Muslim and Jewish denominations at Kiev's St Sophia Cathedral.
Ahead of the Independence Day celebrations, Zelensky had warned the public to follow safety rules and observe curfews as Russian strikes were possible.
The U.S. also warned ahead of the date that Russia might use the anniversary to launch heightened attacks on Ukrainian civilian infrastructure and government facilities.
U.S. deputy UN ambassador Richard Mills specifically warned Russia that "as we approach Ukraine's independence day, the world is watching" in comments to the UN Security Council on Tuesday.
"This should not need saying … please do not bomb schools, hospitals, orphanages or homes," he said.
As of Wednesday afternoon there were no reports of major attacks so far.
On Aug. 24, 1991, the then Soviet Republic of Ukraine declared its independence after a failed coup by conservative forces against Soviet leader Mikhail Gorbachev.
The current Russian president, Vladimir Putin, ordered the attack on the neighbouring country six months ago with the aim of what it called "demilitarizing" and "denazifying" Ukraine, as well as supporting Ukraine's separatist eastern regions.
Russian Defence Minister Sergei Shoigu used the occasion to reiterate Russia's rationale for the invasion.
"From Kiev, which refused to fulfil the Minsk agreements, there was a real danger for the people of the Donbass, and in perspective for the Russian Federation," the Interfax news agency cited him as saying.
The war has put Russia on a collision course with the Western defence alliance NATO, which supports Kiev and whose members have sent Ukraine billions in military aid.
NATO Secretary General Jens Stoltenberg praised Ukraine's armed forces in a video message to celebrate the country's independence day.
The NATO chief paid tribute "to all those who have lost their lives or been injured and to all Ukrainian men and women who are fighting for their country, their freedom and their loved ones."
"You can continue to count on NATO's support for as long as it takes," he said.
In the historic centre of Brussels, thousands of people gathered to unfurl an enormous flag to mark Ukraine's Independence.
European Commission President Ursula von der Leyen joined the public gathering to reveal the enormous flag alongside a Ukrainian girl.
The square echoed with the sound of the Ukrainian national anthem as those gathered, dressed in traditional Ukrainian attire, waved flags and danced.
dpa/NAN