Trial of Ike Ekweremadu reaches a critical stage; things not looking good for the Senator – By Emeka Ugwuonye, Esquire
6 min read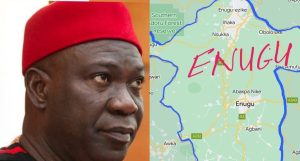 In March of last year, Senator Ike Ekweremadu, former Deputy President of the Nigerian Senate, was arrested along with his wife, Beatrice Ekweremadu, at Heathrow Airport, London. They were promptly charged with "conspiracy to facilitate travel with the aim of exploitation – to wit; organ harvesting," and both were held in custody of the British authorities. Mrs. Ekweremadu was subsequently granted bail and released but enjoined not to leave the UK. However, the Senator was not so successful in his bail application. He has since remanded in prison while awaiting trial at the Old Bailey Court in London. Yesterday, 9th March, 2023, about nine months after their arrest, Senator Ekweremadu faced cross-examination by Prosecutor Hugh Davies, KC. Yesterday's trial was quite stimulating and has pointed in a direction that does not look good for the Senator.
To understand the undercurrents of yesterday's cross-examination, one must again recall what Senator Ekweremadu's case is all about. "Conspiracy to facilitate travel with the aim of exploitation, viz, organ harvesting". When the story broke out last year in the media, it was about the story of a minor (David Nwamini) who complained that he was brought to the United Kingdom as part of a plan to harvest his organ – kidney. Initially, many in Nigeria placed emphasis on the notion that David Nwamini was rumored to be a minor, and there was much focus on the age of the young man. However, in reality, the case against Senator Ekweremadu was not about the age of the potential organ donor in question. The controlling fact in the charge against Ekweremadu is rather about the exploitative nature of the Senator's mission. To understand the case, one should focus on the term "exploitation". According to the British Daily Mail, the young man, a trader from Lagos was promised that he would be rewarded for donating a kidney to Sonia (Ekweremadu's daughter, who is also standing trial with her parents) in an £80,000 private procedure at the Royal Free Hospital in London.
To convict Ekweremadu of the offense charged, the British prosecutor must prove beyond all reasonable doubt that Ekweremadu's efforts and plans to get the young man to the United Kingdom for the harvesting of his kidney were exploitative in nature and intent. The law will be looking into questions such as: Why this particular donor? How powerful and influential is Senator Ekweremadu in the place where the donor was taken from? How well informed on the matter was the donor? To answer the key question, it is relevant to show that Ekweremadu left all his relatives and other people he could have approached for organ donation, and went to a poor desperate fellow who had little power to say no.
And why would the Senator ignore his relatives and friends? The Prosecutor wants to argue that it was because he realized that the procedure involves health risks to the donor and did not want anyone close to him to bear such risk.
During direct examination, Senator Ekweremadu had testified that he did not consider using any of his relatives because he was advised by his brother and Dr. Obeta, a UK-based Nigerian doctor and a confidant of Senator Ekweremadu. During cross-examination yesterday, the prosecutor zeroed in on that particular line of question: Why did he not consider any of Sonia's relatives as donors? Obviously, if Ekweremadu had planned for one of his other children or nieces and nephews to donate his or her kidney to Sonia, there would have been no element of exploitation, apparently. Hence, the Prosecutor, Mr. Hugh Davies KC, asked Ekweremadu:
"On the question of whether a family member could, in principle, act as a donor, you decided that was not possible based on a reported conversation between your non-nephrologist brother and Dr. Obeta, a non-nephrologist?"
In response to that question, Ekweremadu said, "He would have had basic knowledge. I'm not a doctor, so if he says so, I believe him."
Through this line of questioning, the prosecutor was pointing out to Ekweremadu and to the court that neither his brother nor Dr. Obeta was an expert on kidney transplant, and, by implication, that it was not reasonable for Ekweremadu to rely on their advice.
Pursuing that lead, the prosecutor went ahead:
DAVIES: "All you had to do, rather than rely on a second-hand account from non-nephrologists, was to ask one of the specialists you were consulting whether a family member could donate a kidney."
EKWEREMADU: "I am not a doctor. My daughter's life was on the line. I could not reason it differently. I have limited intelligence".
DAVIES: "It is incredible. You do not lack intelligence. You are a lawyer and a Senator in Nigeria. You should understand that you were relying on non-doctor and non-expert on a matter so important to your daughter's life. It is incredible! All you had to do, rather than rely on a second-hand account from non-nephrologists, was to ask one of the specialists you were consulting whether a family member could donate a kidney."
From the standpoint of tactical courtroom maneuver, the prosecutor was able to achieve two key points: (1) He was able to impress upon the court that Ekweremadu was not telling the truth, and (2) He was able to erase every reasonable doubt that Ekweremadu knew he was taking undue advantage of a poor misinformed person by subjecting him to a process he would not want for any of his family members.
Also, in the course of the cross-examination, it came to light that Ekweremadu or those working for him had provided false information at various times by claiming that David Nwamini was Sonia's cousin. This misrepresentation was significant because it was made in various places including in an affidavit.
The trial has, indeed, seen an intense firework. The prosecutor, staring directly at Ekweremadu, said to him: "What you were doing was criminal" because Sonia was registered without her surname while undergoing treatment at a hospital in Abuja. Ekweremadu responded by saying, "I reject that." Again, Davies said: "You were running for election as a Governor and you didn't want to be seen doing this" kind of dirty thing. Again, Ekweremadu said: " I reject that."
When told that he had falsely written a supporting letter for David Nwamini's visa application, Ekweremadu admitted it but said it was because he was advised to "establish a level of relationship " with the donor. In other words, he admitted he gave such false information because he was advised to do so.
The trial of Thursday, 9th March, had started with character references via live video link from Nigeria by the Archbishop of Enugu and Ebonyi states, Most Reverend Emma Chukwuma, and Mrs. Cindy Egwu, a former executive director of the Senator's foundation. Led in evidence by one of the defense counsel, Archbishop Chukwuma told the court that he had known Ekweremadu for a long time and that the Senator was a holder of the title of "Knighthood of Good Shepard, which is for person who's not corrupt, who is at peace with his wife,….", etc. The Archbishop described Ekweremadu as being someone whose "character is very worthy " of emulation.
The good character reference by the Archbishop probably did more damage to Ekweremadu than good. The prosecutor turned that against Ekweremadu. He said: "We heard from the Archbishop that you did good to the people of Enugu West Senatorial Zone, and so why didn't you advertise for an altruistic donor from that community?" Ekweremadu responded by explaining that he didn't solicit for donor publicly because he wanted to keep his daughter's medical condition confidential.
Looking at the direction of the entire case, it is likely that Ekweremadu will be convicted. The evidence against him is strong and watertight. This was part of what informed the court's decision to deny him bail and have him remanded for a whole year in prison awaiting trial. Secondly, the prosecution has been quite effective in using its evidence during trial, as has been shown in the cross-examination of yesterday. The trial continues today, Friday, 10th March, and more will be reported here later today.
Back in Enugu, the home state of Ekweremadu in Nigeria, where he once held much sway, politics has moved on without him. He would have been a veritable kingmaker of sorts or a statesman in Enugu today, if not one of the Gubernatorial candidates in the election of next Saturday. But he has almost but been forgotten by the people of Enugu. The political clan, the Ebeano, of which the Senator was once a key player has been experiencing a relentless backlash and recession since the emergency of Peter Obi's Labour Party.
Whether convicted or acquitted, Senator Ike Ekweremadu will meet a different political landscape in Enugu State whenever he returns to his fatherland.