Trial of embattled bank chief, Emefiele begins July 25
2 min read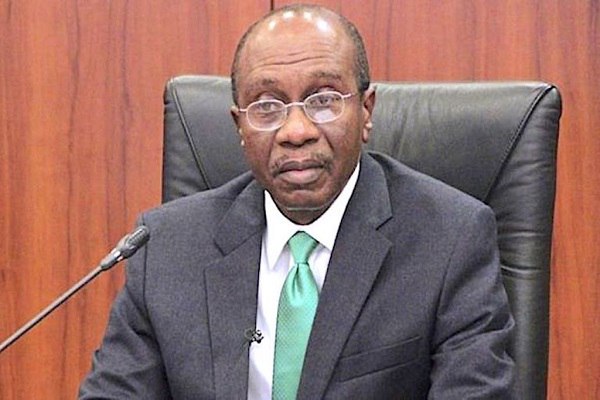 The suspended Governor of the Central Bank of Nigeria, Godwin Emefiele, is scheduled to appear before the Lagos Division of the Federal High Court on July 25.
The embattled CBN boss, who has been in the custody of the Department of State Services will enter his plea before Justice Nicholas Oweibo, following allegations levelled against him by the secret police.
The DSS operatives stormed Emefiele's Ikoyi residence in Lagos on June 10, a day after he was suspended as the CBN governor by President Bola Tinubu.
Subsequently, he was arrested and has remained in custody with the DSS asserting that his detention was based on the order of an Abuja Chief Magistrate Court.
However, a consortium of human rights lawyers, led by Maxwell Okpara and Ahmed Tijani, has criticised Emefiele's continued detention, accusing the DSS of violating existing court judgments.
To challenge this prolonged detention, the legal practitioners filed a contempt action against the Director General of the Department of State Services, Yusuf Bichi.
The human rights group is also calling for Bichi's dismissal following a tweet posted on the official DSS Twitter handle, where they were referred to as "charge and bail lawyers" and sympathisers of the Indigenous People of Biafra.
Meanwhile, the DSS has filed a two-count charge against Emefiele at the Federal High Court, accusing him of unlawfully possessing a single-barrel shotgun (Jojeff Magnum 8371) without a license, which is an offence under Section 4 of the Firearms Laws of the Federation 2004, and punishable under Section 27 (1) (b) (i) of the same act.
Additionally, he faces charges of possessing 123 rounds of live ammunition (cartridges) without a license.
As the legal proceedings unfold, all eyes will be on the upcoming trial to determine the outcome and implications for Emefiele's future and the case's impact on the nation's financial and political landscape.