Tinubu will fix the mess Buhari left behind — Oshiomhole
2 min read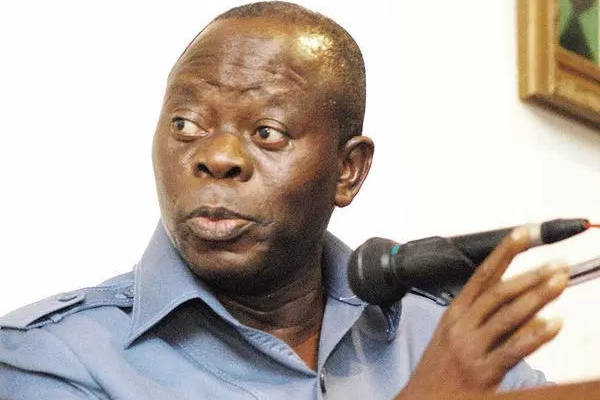 Former Governor of Edo State and member representing Edo North Senatorial District at the Senate, Mr Adams Oshiomhole, has said that President Bola Tinubu will leave a legacy of being the one that fixed the problem of Nigeria.
Oshiomhole while addressing newsmen in Abuja on Wednesday said that Mr Tinubu was already laying a solid foundation for development.
"May this government be credited as the one that fixed what others could not fix
"This will not be a government of lamentation, but one that will do what others failed to do.''
He said the president broke the old order in FCT ministerial appointments by appointing Nyesom Wike as its minister.
"This singular move shows that anyone can become the minister regardless of their birthplace, tongue and dialect.
"For me, one of the ground-breaking decisions President Tinubu has taken is to give every part of Nigeria a hope that regardless of your birthplace, tongue or dialect, you can be the Minister of the FCT".
The former labour union leader further noted that Mr Tinubu had listening ears even though many Nigerians thought it was impossible to appoint Mr Wike as a minister.
Also, hailed Mr Tinubu for appointing Abubakar Momoh as the Minister of Niger Delta Development, saying it was an honour done to Edo state.
According to him, it is only under Mr Tinubu that a citizen of Edo has been appointed as Minister of Niger Delta Development.
"The president deserves a resounding applause for the honour done to Edo in making a bold statement that anybody can be anything from any part of the country,'' Mr Oshiomhole stressed.