Tinubu handlers reportedly hire 'unknown bishops' to grace unveiling ceremony of Shettima in Abuja
1 min read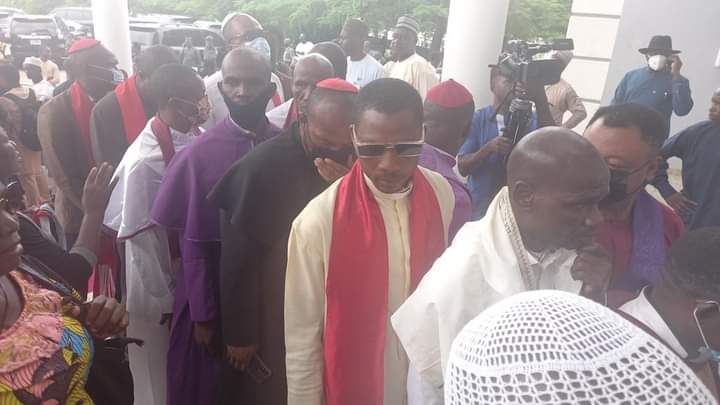 Many Nigerians have accused the handlers of Bola Tinubu of procuring the services of what they described as 'unknown bishops and pastors' to the grace the unveiling ceremony of senator Kashim Shettima as the Vice Presidential running mate of the former Lagos State governor.
Bola Tinubu has been under serious fire following his Muslim/Muslim presidential ticket adoption.
Meanwhile, some of the bishops who were in their robes were sighted at the event which is currently taking place at Shehu Musa Yar,adu Centre Abuja.
The so-called bishops could not get seats at the main hall of the event as they were seen being ferried to the gallery which served as overflow.
However, many Nigerians have continued to express displeasure over the choice of a Muslim-Muslim pairing ticket by the APC flag bearer for the 2023 general elections.
They described the action as an attempt to trample on the religious rights of Nigerians.