Tinubu declares 2023 election, a jihad — By Onwuasoanya Jones
4 min read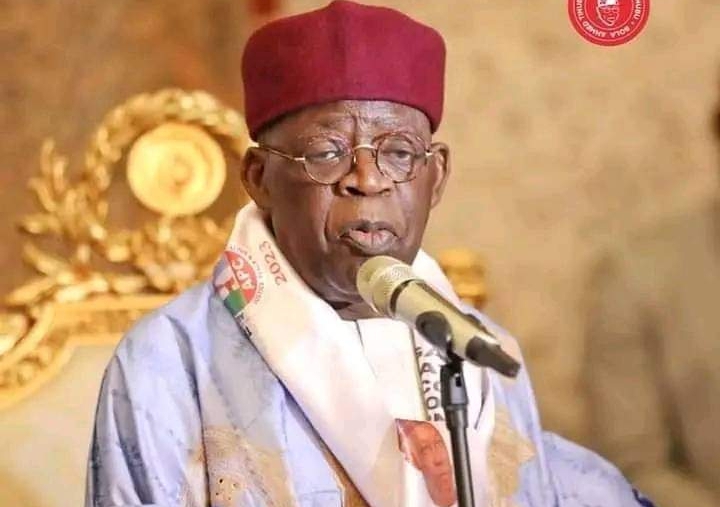 Our dear nation is built on a foundation of diversity; in faith, in tongues and in behaviours. It is the responsibility of those whom fate has lifted to national acclaim, wealth and power, to consciously and committedly work towards careful management of this diversity, to avert a collission that might consume our cherished heritage as one of the most diverse, yet most blessed nation in the world. Unfortunately, we have had people, acclaimed leaders, disregard this very important aspect of our nationhood, thereby taking actions and making utterances that inflame passions of negative nationalism and religious fanaticism.
Over the past few weeks, the Tinubu Media group has taken it as a primary communication strategy to instigate a disaffection or even outright war between the Muslim and Christian population in the country. While they, in the most part, left this deliberate couching of the 2023 election as a religious war between Muslims and Christians to their social media miscreants, it shouldn't be lost on us that the key designers of this dangerous scheme are no other persons but Bayo Onanuga, Festus Keyamo, Femi Fani Kayode and even the BAT himself.
Nigeria may sometime get to that point in her history when it wouldn't matter whom the President is, where he/she comes from and what religion he belongs to. But, not yet. We will get there when our institutions have been strengthened beyond such considerations, where it will be difficult for a Commander-in-Chief's personal interests to override national interest. Currently, we have a country flailing on the edges of despotism, because whoever is the President or even the governor could be said to have the powers of life and death over the nation and those who live in it.
It is not my business whom Mr. Bola Ahmed Tinubu chooses as his running mate. In fact, the more scandalous such choice is, the better for me, because it improves the chances of my preferred candidate. However, it is my business how anyone, not just Tinubu, who is a candidate for the presidency of my country, frames his campaign and crafts his political messaging. I will not pretend not to care when this is the only country I have its passport, where my children call home, and where all my little investments are domiciled. We can't allow anyone destroy this nation because of his or her personal ambitions. Unfortunately, that's what the the APC Presidential candidate looks determined to do.
Bola Ahmed Tinubu has left no one in doubt about how far he can go in his desperation to win the presidency and it is easy to understand that he is also ready to go to the most extreme lengths to make this country ungovernable, if he loses, like he is supposed to.
The APC campaign organisation and its leader have continuously churned out messages that are dangerous to our nationhood. They have paid little heed to the fragility of our unity. What seems most important to them is to win the election. They don't seem to care if there will be a country to rule over, after the election.
Tinubu's camp had devised many methods to cast Peter Obi as an anti-Islam candidate. They had even tried to instigate a religious riot against his candidacy when they allegedly funded the production of Muslim praying mats with Peter Obi's picture on it, but our Muslim brethren were smarter. They refused to fall for such cheap blackmail. Then, they started the preposterous campaign that Peter Obi is a pro-Biafran apologist, yet, that didn't sell. Their latest strategy is to falsify a video purporting to show Peter Obi calling on the Church to "Take back Nigeria". This too, won't sell.
Religious and ethnic bigotry are part of the wicked schemes of Nigeria's corrupt elite to keep ordinary Nigerians in bondage of bad governance, but more and more Nigerians are getting wiser and are refusing to allow themselves to be used as canon fodders for the advancement of their political and economic interests of a few.
The average Nigerian understands that Peter Obi represents hope, represents a new dawn and represents freedom from these mundane considerations that have kept our country in penury amidst wealth. Nigerians know Peter Obi's precedence and they know that he is the last person to be a bigot. He has no such history and will not begin to develop it now.
NIGERIA MUST PREVAIL!