The shape of Tinubu's reign four years from now
3 min read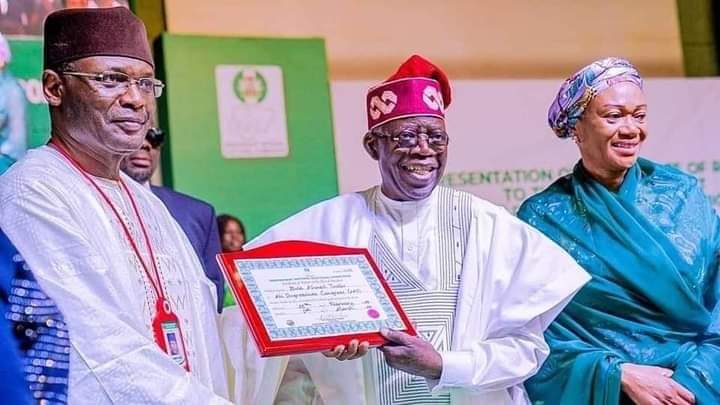 By Emeka Ugwuonye
Bola Tinubu is well experienced in the politics of patronage, favoritism and cronyism. He brings people together. They become loyal to him. And together, they pursue the political objectives of their leader. It is actually not a negative thing for a leader to be able to identify people loyal to him and to reward them with power, which they turn toward the promotion of the political objectives of their leader. He did it so well in Lagos from 1999 to 2007. Because he groomed his successors, he was able to control Lagos 16 years after leaving office, just as if he never left office. That was how he was able to maintain the longest lasting political relevance in the West after Awolowo. He cultivated people like Fasola, Lai Mohammed, etc. They remained loyal to him and he rewarded them all through.
He was able to expand that process of identifying men who would be loyal beyond Lagos when he supported candidates to win elections as governors in other western states, thereby expanding his influence and reach far beyond his state. To cap it all, he identified Buhari and teamed with him to make Buhari a winner. He was able to bring all his loyal political disciples heading other states in western Nigeria to support Buhari. That was how Buhari was able to defeat Jonathan in 2015.
Now that Tinubu has become the President, he is expected to play that game he is so used to. With the powers, influence and reach of the President, one should expect that he will expand his band of loyalty. In the near future, Wike of Rivers State will be in APC formally. He will take a lot of PDP supporters in that state to APC, making Rivers an APC state. Imo State will become more of APC than it is now. The President will find ways to throw some carrots to Imo State politicians causing them to swing to APC enmass. Their Governor was recently made the Chairman of APC Governors. The message is clear – APC is taking over Imo. All the western states will move to APC, if they are not already there. Edo State will return to APC. Delta will be in APC. Akwa Ibom will be in APC. Ebonyi will become more APC.
In a country where politics is not driven by ideology and where politics is driven by the quest for stomach infrastructure, politicians will swing to any direction where material benefits are located. Bola Tinubu understands this basic reality of Nigerian politics.
Four years from now, PDP would have been out of the presidency for 12 years. That is a long enough time for PDP to lose much of all lingering benefits of having been there. Top PDP appointees in the Federal Government would have retired. So, with a man like Tinubu at the help of affairs, in four years' time, Nigeria will be looking like a one-party state with APC on top.
Not only will Tinubu have a second term, it will be so easy for him. Of course, I know that you want to know what I think would become of Peter Obi. I have a clear idea where Peter Obi will be in four years' time in the Nigerian political equation. But I will not share that now. Maybe in the next posts.
Tinubu is so adept in the politics of patronage, cronyism, favoritism and paternalism. He is expected to deploy all his skills in the direction of strengthening his power base. His only challenge will come from the Northern politicians who will not like to lose any inch of Northern influence to Tinubu and the west. So, the only problem Tinubu has now is the conflict between his desire to be like Awolowo and his need to carry the Northern politicians along. The two ambitions will clash soon enough.