The Nigerian Senate and the issue of retirement plan: A case of Abia State — By Kalu Nwokoro Idika
4 min read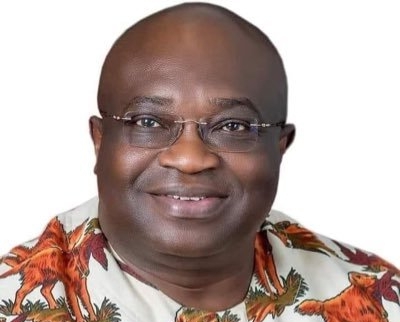 Resistance journalism sorrowfully died in order to make way for brown envelope journalism; where many pen warriors have some sort of surreptitious pocket affinity with the governorate, who has grabbed them by the lapels. This is not to say that the truth has died. No. Rather, it entails that current issues may not be well addressed as they ought to be.
The kind of civic unrest faced daily in Nigeria should, as a matter of national importance, inspire and refine men and women, who will fight, incubate and nurture divergent political views, even create a mutiny, because to be silent is to be dead. For all are on this capsizing ship, and to do nothing is evil enough.
The Nigerian senate is debased; a slap to what constitute a lawmaking chamber. How can positive governance come from the bills they pass when they themselves are recycled career politicians?
The law that a buyer is solely responsible for ensuring that his purchase works properly is over looked in Nigeria. It is more of a situation where leaders offer what they want, and the electorate dare not demand more. If you do, you do so at the pain of death. What if the pen decides to be weaker than the sword? What if those who should talk are intimidated into silence? What if the common man has no more means to cry? Then it now becomes a case of beating the child and asking him not to cry at the same time.
The 1999 constitution ushered in one of the greatest mistakes in Nigeria: "our democracy". Is this government really of the people, by the people and for the people? Are there shortage of people in Nigeria that some unproductive folks will be recycled always in "our democracy"? Why are our lawmakers mostly retired, tired, visionless, and kleptomaniac 'statesmen'? What good can ever come from them? What sort of bill can they pass if not that which favours their lifestyle? How can those who failed woefully at their small regions make laws that will work at the federal level?
Is the Nigerian Senate a retirement plan?
One biggest mystery I am yet to unravel about Abia State after the return of democracy in 1999, is why the question of good governance has continually eluded the State. When other states are making concerted effort to run away from the shackles of infrastructural decay that has gripped the country, not minding the scarce resources in their coffers, Abia State unfortunately keep relapsing to a zero infrastructural State. Even what Sam Mbakwe of blessed memory bequeathed the State has been left to rot completely. There is no meaningful developmental indicator I can authoritatively cite that both the past and present political leaders in the State have been able to place in motion for economic benefit of the state. Yet, when they vacate office, they always run to the National Assembly to drool.
It will be wrong for me to blame God for the bad omen that has befallen the people of God's Own State. Abia State after the return of democracy has perennially produced terrible leaders apart from Senator Orji Uzor Kalu who did his best before leaving office.
Beginning from the administration of Theodor Orji, down to this present despotic government of Dr Okezie Ikpezu, there is no tangible achievement that the people of Abia State can boast of. The people of the State have only survived to recycle bad personalities who know next to nothing about political leadership.
The just concluded primary elections of political parties have opened another catastrophic page for the people of Abia State. Dr Okezie Ikpeazu after wrecking the entire future of the State is jostling to retire to the Senate
How did the people of Abia State jumped into this political 'one chance' pioneered by a man who never delivered the dividends of democracy in the last seven years as a State governor? What manner of representation can Ikpeazu offer to the people of Abia beyond his seven years of massive failure?
The presence of Okezie Ikpeazu in the Senate will definitely amount to zero representation for the people of Abia State. We are still bearing the brunt of T. A Orji who has been in the senate since 2015 without any meaningful achievement attached to his name as a senator.
However, the people of God's Own State will live to deal with another four years of under representation at the National Assembly! Four years of sleeping in the senate without proposing a bill! Another four years of collecting huge sums as constituency and wardrobe allowances without anything on ground to show for it.
There is no amount of argument that will be potent enough to make a case for Dr Okezie Ikpeazu as to why he should be in the senate. The people of Abia state should not expect any form of vibrant representation from a failure.
Kalu Nwokoro Idika is a writer and investigative journalist.
E-mail: Kalunwokoroidika@yahoo
Twitter: @Kalunwokoro