Southern group hails APC for picking Lawan as consensus candidate, says Lawan will stabilize Nigeria 
2 min read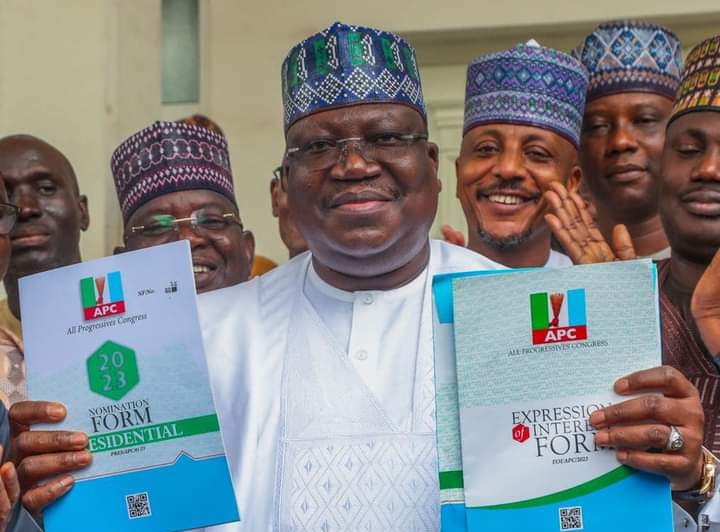 A political pressure group, the Intergrity Monitoring Group (IMG), has commended the National Working Committee (NWC) of All Progressives Congress (APC) for announcement of the Senate President, Senator Ahmad Lawan as the consensus candidate ahead of tomorrow's National Convention and presidential primary of the APC
The group stated that the sense of purpose, unity and solidarity displayed by the NWC  demonstrated the believe in the future and stability of the country.
This is as the group called for a  rancour-free consensus template to be used at the convention. They added that President Buhari should be given the honour of affirming  a consensus arrangement to produce the party's flag bearer.
In a statement issued and signed by its national coordinator, Dr Yemi Bello on Monday,  the IMG said it believes that the Buhari administration must be succeeded by one headed by a government who understood clearly the policies that the outgoing government pursued.
The statement read: "We wish to formally congratulate the Chairman of the All Progressives Congress, Alhaji Abdullahi Adamu , leaders and stakeholders within the All Progressives Congress, for the success of the recently concluded consultations amomg the party faithfuls
"We are delighted by the sense of purpose, unity and solidarity, displayed in the wise counsel and decision of the NWC led by Abdulahi Adamu , in the choice of  Senator Ahmad Lawan as the consensus  flag bearer of  All Progressive Congress . It further demonstrates the belief of Nigerians in the leadership of President Buhari.
"More importantly, one of the reasons for which an outgoing government should be succeeded by a government headed by a person with working knowledge of the governance template that the outgoing pursued is the fact it encourages adherence to a proven governance template and allows for maturation of ideas and achievements of the results for which the template was adopted.
We are happy that Lawan is  a seasoned politician and knowledgeable administrator with working knowledge of the dynamics that the Buhari administration encountered while governing the country.
"Lawan is a person with deep understanding of the implications and justifications for the nature of policies that the Buhari administration pursued, and he will  easily navigate through implementation and preservation of the  core ideals."
Lawan is a man who would stabilize the economy and improve on the fortunes of the President Muhammadu Buhari." the group stated