Shocking: How randy pastor sexually molested 2-yr-old daughter
4 min read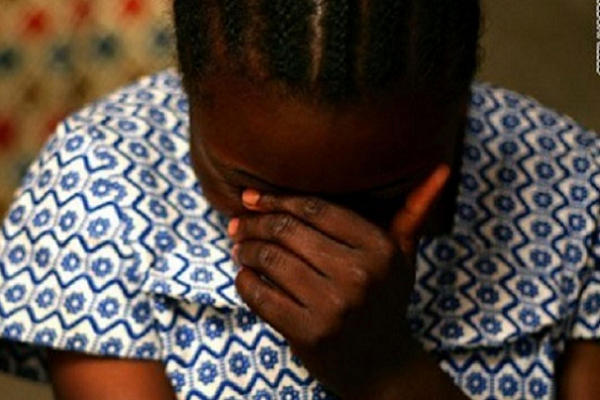 A lady, whose identity this paper has decided to keep secret because of security reasons, has recounted how his randy pastor husband sexually molested their two years old daughter.
The lady while narrating her ordeal to the founder of Due Process Advocates International (DPA) and Chief editor of Eculaw News, Emeka Ugwuonye said she has never enjoyed her marriage because of infidelity.
She also revealed how her husband is having sexual relationship with both married and single ladies in their church.
According to the heartbroken woman, after her husband stopped having sex with her, she however discovered that he has been sexually abusing their two years old daughter secretly.
The woman said, "Sir, I want to tell you something about my marriage.
"Good evening, sir. My name is Ada I got married to my husband 2016. I had my daughter in July 2017, and my son in March of 2021. My nightmare began immidately after my wedding. I did not enjoy my honeymoon because of infidelity. I got to know about a particular lady who he introduced to me as his cousin sister. It was after our wedding that I got to know she's just a member in our church. My hubby use to call her on phone to prepare catfish pepper soup for him. When I ask him he will deny that he ever told her to prepare it…that she just did it because he's her pastor. My hubby is a pastor I have caught the ladies messages on his phone. They were chatting about our marriage. He was begging the lady to forgive him, that our marriage is not that serious. He began to praise the lady that she's more beautiful than I am…. she's more Educated and working in a bigger company than me
"A lot happened in the past years. It was later that I got to notice that my husband was dating both singles and married in the church through his private phone….. I tried to confront him. I later stopped. I got a lot of informations true that phone. I transfered it in my phone. One day I hard to confront him. He broke the phone before me
"After I had my daughter, he started avoiding me. Meanwhile, Doctor gave me 6 months before meeting my hubby because I delivered true C,S. But I stayed for 3yrs plus due to my hubby's infidelity. We had series of quarrels and misunderstandings. Even my Daddy visited just to reconcile both of us my mother came too even during my daughters omugo. People gave me some money but my husband keep collecting all the money from me anytime I want to complain my mother will tell me to shut up, and never to mention it.
"Any time I entered my hubby's room to be intimate with him, he will send me out or pretend as If he's studying the Bible. He kept on giving me some excuses, that my wound are still fresh just to send me out. There was a time we had issues concerning his girlfriends He told me that he can date plenty women that if I am not OK wit it I should get myself a guy who will be satisfying me. During November, 20l8, I had to go and report him to his G.O hoping that he will cushion him or shout at him but GO could not. He called my hubby in a separate room after some minutes, he ask me to meet them. He prayed for us to live peacefully. He warned my hubby to make sure we had sex that night. So, we left. On our way home, he began to call all his family members and told them wot happened.
"Getting to the house, we had our bath during the fun time he was like saying that it was because of G O. If not, he will never touch me again. During the sex, he poured his sperm outside. Till end of 2019, we did not have sex again. I begin to observe that my hubby was using his penis on my daughter. The initial stage, my daughter was complaining about pains on her vaginal each day that I am bathing her, especially during the week that she attend school. But weekends, she will not complain of pain. My hubby always dropped her to the school. When ever I ask her why she's feeling pain she will say "daddy touch you"…..because she was still learning how to talk just her 2years plus then. One day, I complained to him wot her daughter was saying, that he should be mindful of how he played with her. He started shouting at me, that I should not believe her, that she's just a child learning how to talk. He even reported me to some of the members of the church, that I am accusing him.
"So, I stopped talking about it the girl kept on telling me the same thing. Then I was not suspecting him, but I decided to be snapping her vaginal during the week and weekend. I noticed that indeed something was going on. Sometimes, she can't sit on her potty to pupu, rather she stand up. I kept on beating her until I checked her anus I saw some bruises. In 2020, he kept on doing the same thing. It was during covid19 that I noticed he is behind my daughters pain."