Shock in court as Tinubu, APC close their case after presenting only 1 witness
1 min read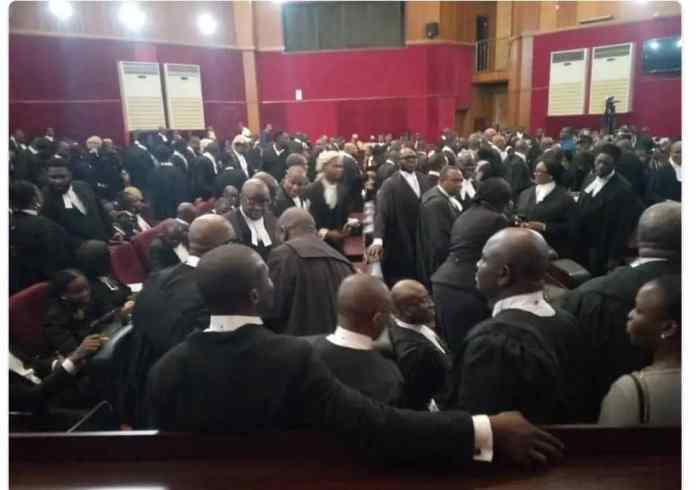 There was shock in the court after President Bola Tinubu and Vice President Kashim Shettima on Wednesday officially closed their case at the presidential election petition tribunal after they tendered 18 exhibits and one witness in defence against the petition filed by the Labour Party and its candidate, Peter Obi challenging their victory at the polls.
Also, the All Progressives Congress did not present any witness or tendered documents in their defense but announced closure to their case.
The case however, has proceeded to the filing of final written address.
The court ruled that all the respondents have 10 days to file their final written address counting from today.
While the petitioners have 7 days to file their response thereafter, all respondents have 5 days to file their reply.
Source: News Band