Sex workers rally in Madrid to decry govt proposal to penalise prostitution
1 min read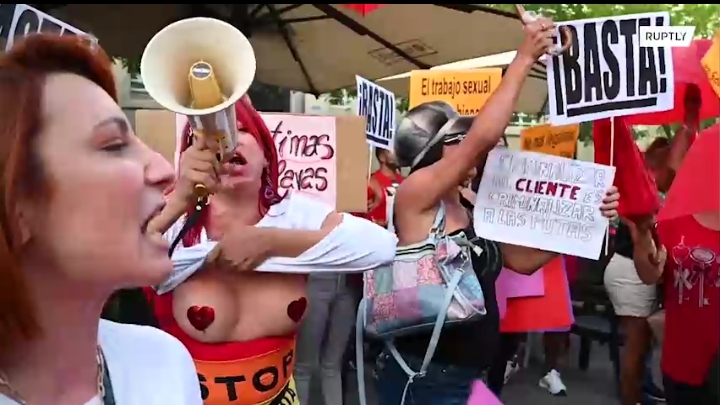 Hundreds of sex workers held a protest in front of the Congress of Deputies in Madrid, on Tuesday, to denounce a government bill on prostitution by the ruling left-wing Spanish Socialist Workers' Party (PSOE) party.
The law will penalise customers and sex club owners with up to four years in prison.
The protesters were seen holding placards and banners while chanting, with some of them taking off their clothes.